A new product on the field
Heading into 2013, the Indians invested heavily in manager Terry Francona and first baseman Nick Swisher, two moves that seem to have paid off on the field, if not in the stands. And while the team has not approached the 455-straight sell-outs of the late '90s, TV ratings are up 65 percent from last year.
At the game on Saturday, Mike Kozlowski from Parma was excited about the team doing well. But looking back over the past few years of less-than-stellar baseball, he explains why he thinks fans are coming back so slowly.
"I think the team is so up-and-down. In a way, they're hard to watch. They get behind 3- or 4-to-nothing and you think the game's over. It's not like the '90s, when they were pounding out home runs."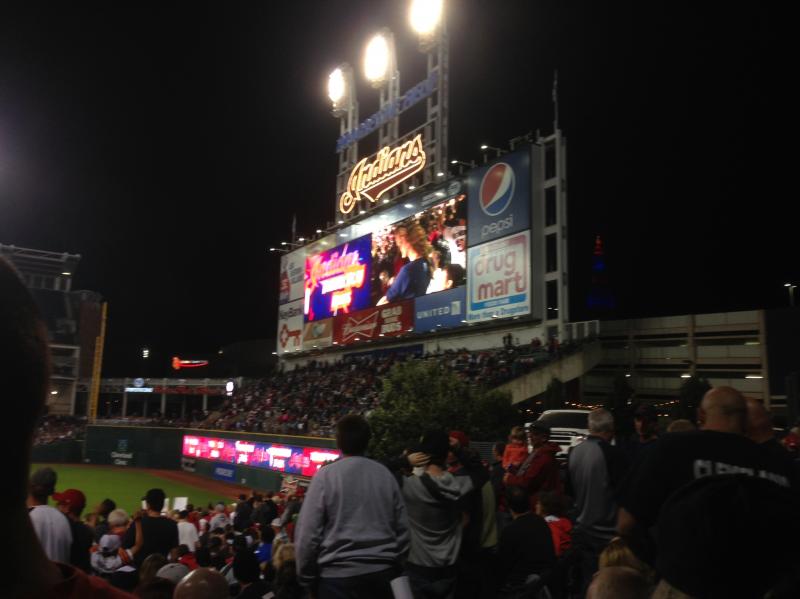 By the numbers
That's one reason a group calling itself "
Our Town, Our Tribe
" popped up earlier this month. The group wanted to get 10,000 more people to each of the Indians' last six home games -- not just to watch a pennant race, but also because ticket stubs can be exchanged for free admission to either the Cleveland Aquarium or the Great Lakes Science Center.
The weekend series against the Astros saw an average bump of 6,100 people over the earlier season average, and yesterday was the best-attended Sunday game of the year. This Tuesday and Wednesday, the Indians have their last home games -- against the White Sox.
M.L. Schultze contributed to this story.