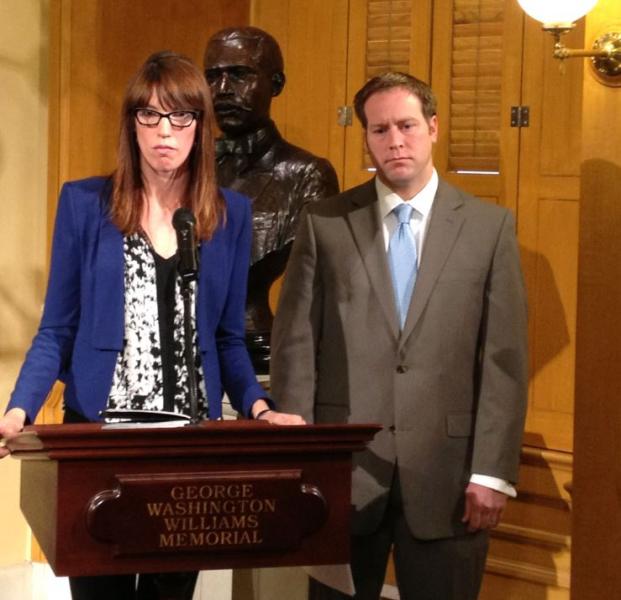 "The measure that would defund Planned Parenthood in the state of Ohio, the measure that would force women to undergo medically unnecessary ultrasounds, the provisions requiring clinics to have transfer agreements and then requiring that those transfer agreements cannot be with public hospitals. We will repeal the gag order that was placed on rape crisis counselors in their consultation with rape victims and other survivors of sexual assaults."
But Clyde and the other Democrats are in a small minority in the Statehouse. And Kayla Smith of Ohio Right to Life says anti-abortion forces won't cede the new restrictions.
Other options:

Windows Media
/

MP3 Download
(0:17)
"We are still in support of it, so we're going to defend it regardless of whether it's during, after, five years later, three months later. We're always going to be supporting our legislative initiatives and what the women and men of Ohio stand up for.
Clyde and other Democrats held an informal hearing last week to hear from pro-choice activists who said they'd never had a chance to testify before Republican leaders. But Smith says the Democrats shut out the anti-abortion voices at that meeting.

Karen Kasler's extended version on the abortion fight:

Other options:

Windows Media
/

MP3 Download
(3:18)