Loading...


Courts and Crime



Wednesday, September 25, 2013




Stark County votes to shorten jail stay for some inmates




Direct indictment program will move felony offenders through the justice system faster, saving space and money




by WKSU's AMY COOKNICK



Reporter
Amy Cooknick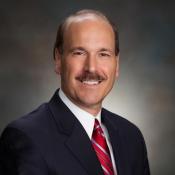 Stark County Prosecutor John Ferrero says direct indictment will save time and money.
Courtesy of Stark County
Download (WKSU Only)
In The Region:
Stark County officials are reinstating a program that will help free up space in the county jail. This week, commissioners granted $110,000 in sales tax revenue for the direct indictment program that was cut in 2005. With that money, the prosecutor's office will be able to move felony inmates through the justice system more efficiently. This year, 300 inmates charged with felonies spent an average of 40 days in the jail between arrest and indictment. The new program shortens that stay to 10 days, opening jail space for misdemeanor offenders. Stark County Prosecutor John Ferrero says the sheriff will create a position specifically designed to process felony cases. Currently, that job falls to any available officer, who is then paid overtime.
"A prosecutor will not be trying cases; they'll be just presenting cases to the grand jury," Ferrero says. "And then my other prosecutors will be handling the cases of the trials when they get indicted. This is the first time we've ever had a true direct indictment program where we're just going to really concentrate on it.

"The bottom line is that we're hopefully making the community safer and showing that we're serious about crime, and that if people do commit crimes – even misdemeanors – they're going to have to spend some time in jail."
Ferrero says the program is expected to begin in Canton Municipal Court next month and expand to Alliance and Massillon next year.
---
---
---
Stories with Recent Comments