The new Goodyear headquarters and the renovation of its old headquarters amounted to more $375 million in investment in east Akron, and that doesn't count the public infrastructure outlays. Now the non-profit East Akron Community Development Corporation is kicking off a $7 million project to build 27 single-family houses on vacant properties.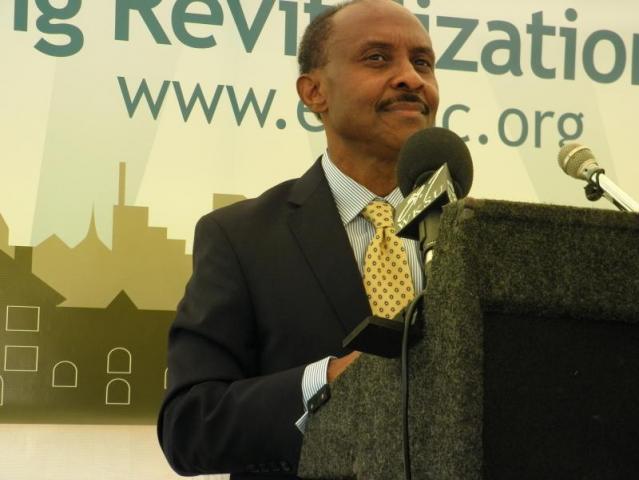 Director Gray Appleton says his organization and Kent State's Urban Design Collaborative came up with about 20 other proposals to replenish the area, including "community gardens. It includes neighborhood pathways. It includes some different kinds of mixed development and inter-generational housing. This is where grandparents are raising their grandchildren. So we're going to build some more single-family homes as well but a number of other thingst."
And to accomplish more, Appleton says he'll look to the neighbors themselves.
"We may ask some of the schools to take on a project. For instance, if the project calls for a community garden and that vacant lot is near a school, we might ask that school to take on that project or a church to take on that project.

"So we're going to pool together a partnership here of stakeholders in this community. "
Much of the money for the new housing comes from the sale of Low Income Housing Tax Credits. To meet the tax incentive requirements, the East Akron CDC will lease the new homes for 15 years and then allow renters the option to buy.