Loading...



From WKYC.COM / TV 3
Get the latest school closings and delays


Funding for WKSU is made possible in part through support from the following businesses and organizations.
---
For more information on how your company or organization can support WKSU, download the WKSU Media Kit.

(WKSU Media Kit


)
---

Health and Medicine



Friday, September 27, 2013




Who will help Ohioans sort through their options under Obamacare?




Insurers will step up to explain the options -- and their own plans




Story by

LEWIS WALLACE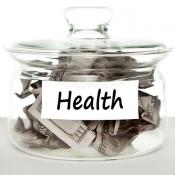 On Tuesday, people can sign up for individual insurance at: https://www.healthcare.gov/
Courtesy of Tax Credits
Download (WKSU Only)
In The Region:
This week, the Affordable Care Act has inspired congressional faceoffs, online poetry, and a reading of "Green Eggs and Ham" on the Senate floor.

Meanwhile, the federal government is scrambling to get ready for the launch of the Marketplace, where uninsured people will shop for health plans. Open enrollment for Obamacare plans begins Tuesday. And lots of people are still confused about what it all means.

For Ohio Public Radio, WYSO's Lewis Wallace reports on the big role insurers themselves will play in explaining the new law.
Open enrollment for Obamacare plans begins Tuesday, and lots of people are still confused about what it all means.

Some 1.5 million people in Ohio have no insurance, and most will be required to get it, starting in 2014. But just a few dozen official "navigators" are working to educate Ohioans about the new health plans. So insurers themselves are going to play a major role laying out the details.

For example, CaresSource, a large Medicaid provider based in Dayton, is hoping to reach up to 150,000 new customers within the first two years of the law. But Scott Streeter, the company's vice president of the health insurance marketplace, says the first step will just be getting people who are uninsured used to the idea of going out and buying insurance.

"They have been turned down by insurance companies for years," he said. "They have been priced out of the market."

Premiums, deductibles, out-of-pocket...
So CareSource employees will spread out to libraries and social service agencies across Ohio in the coming months. And other companies are rallying the troops, too.

Bryan Loy, market medical officer for insurance provider Humana, says his company is working with YMCAs on education efforts.

"Words like premiums and deductibles and out-of-pocket maximums and co-payments and coinsurance -- we're going to great lengths to make sure folks understand what it is that they're purchasing or considering to purchase."
There's a demand for education: a recent Bloomberg poll found the majority of Americans think the law will affect them -- but nearly half say they don't know enough to decide if that effect will be good or bad.

There's another reason for insurance companies to get out in the field: they stand to gain paying customers by the tens of thousands. So while companies let people know about the law, they're also plugging their own plans.
Loy doesn't see this as a conflict of interest.
"I think that there are educational needs that individuals are going to have as a baseline in order for them to understand how to select products," he said.

The navigators
In addition to private insurers, federal navigators, certified outreach workers, hospitals, and community organizations like Enroll America are hitting the pavement to try to convince people to sign on. Obama supporters have been running TV ads since June, and President Obama himself is speaking almost daily on the issue.

"The whole idea of insurance is that we try to spread risk among as many people as possible," said Trey Daly, the director of Enroll America in Ohio. "That's the same idea here with the health insurance marketplace. In order to make it feasible, we need as many folks to participate in it as possible."

Still, with just a few days to go before the marketplace opens, even the insurers aren't convinced the Obamacare road will be a smooth one.
"We expect a lot of confusion in the marketplace around this for a number of years," said Steve Ringel, also with Caresource. "It's not something that they're gonna turn a light switch on and everybody's gonna get it."
But Ringel says the hard work will pay off.
"We will be ready, the feds will be ready...at least we're knocking on wood that they will be ready," he said.

Open enrollment for people buying insurance through the Affordable Care Act marketplace is set to be open from this Tuesday until March 31, 2014. In Ohio, twelve companies are offering plans through the marketplace, and anyone who signs up through the federal website will also be able to find out whether they are eligible for subsidies.

Most people are covered by Medicare, Medicaid or insurance through their employers. Here are some Web sites to help people understand their options:
https://www.healthcare.gov/
http://www.cms.gov/cciio/index.html


Page Options

Print this page

E-Mail this page / Send mp3

Share on Facebook
---
---
Stories with Recent Comments