Loading...


Economy and Business



Friday, September 27, 2013




Summa, Catholic Health re-engineer the deal after Bishop Lennon says no




Summa anticipates a new deal using a third party won't need approval from bishop




by WKSU's AMY COOKNICK



Reporter
Amy Cooknick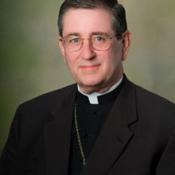 Bishop Richard Lennon nixed the deal after Summa did not commit to Catholic standards on issues like birth control.
Courtesy of Diocese of Cleveland
Download (WKSU Only)
In The Region:
Catholic Health Partners is restructuring a $250 million deal with Summa Health System following the bishop's rejection of the proposal. Bishop Richard Lennon of the Catholic Diocese of Cleveland blocked Catholic Health Partners from taking interest in Akron's largest hospital system because Summa did not pledge to operate under Catholic ethical standards. Robert Tayek, director of media for the diocese, says Summa's plan to continue offering medically necessary abortions, contraceptives, sterilizations, and end-of-life options to patients goes against Catholic beliefs. And he says Lennon wasn't the only one with issues about that.
"Bishop Lennon also received calls from people questioning this as well, wondering how he couls approve something when it was pretty obvious that Summa was not doing to change any of its position on those matters," Tayek says.

Summa is now working to restructure the deal with HealthSpan Partners, a secular entity.
---
---
---
Stories with Recent Comments