Loading...


Health and Medicine



Saturday, September 28, 2013




Running the Akron Marathon that got away




Tony Lindeman's heart stopped during last year's race, and now he and the two quick-thinking nurses who saved him are touting the benefits of CPR training


by WKSU's KABIR BHATIA


Reporter
Kabir Bhatia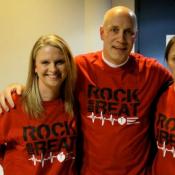 Heather Pariso, Tony Lindeman and Lynne Trenkelbach have traveled throughout northeast Ohio raising awareness of CPR after Tony's near-death experience during the 2012 Akron Marathon
Courtesy of Heather Pariso
Download (WKSU Only)
In The Region:
About 17,000 people are careening through the Rubber City right now for the 11th running of the Akron Marathon. One relay team is being anchored by four nurses, with the final leg run by a Doylestown councilman who had a near-death experience during the 2012 race.

He plans to finish this 2013 run, capping a year he's spent spreading the word about the benefits of CPR. WKSU's Kabir Bhatia reports.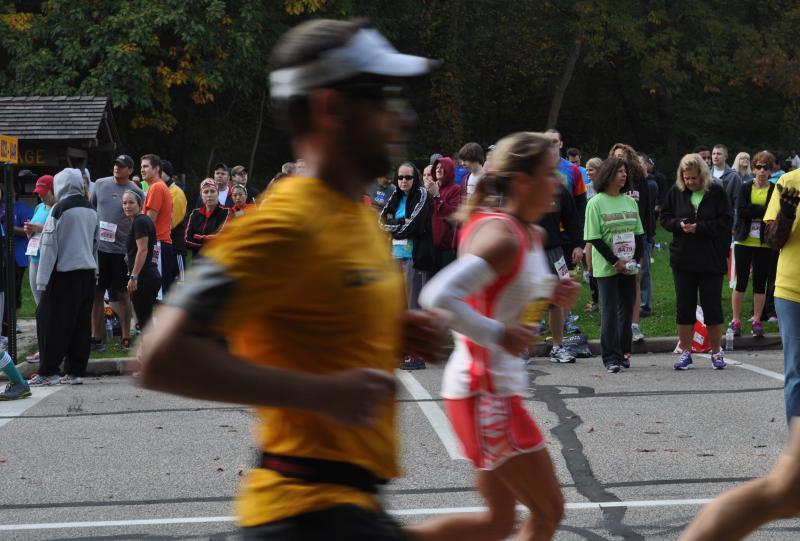 Tony Lindeman was a few miles into last year's Akron Marathon when his heart suddenly stopped beating. He fell to the pavement, and luckily for him, Lynne Trenkelbach was nearby.

"Heather did a lot of the CPR but I had taken over the mouth-to-mouth. Tony had fallen on his face and had blood all over him. I remember washing the blood off my hands at the next water stop. I continued running, thinking 'I have to finish the race for Tony.' I cried the next six miles, so it was a pretty emotional race."

Trenkelbach is a nurse at Akron General. She spent several minutes performing CPR and doing chest compressions with fellow nurse Heather Pariso.

"It's different performing CPR on a patient, in a setting where you're expecting that to happen," she says. "When a marathoner who looks healthy falls in front of you; it was a total life-changer. I've told Tony that he's changed my life because I treasure every day now that I have with family. With my girls, I hug them a little tighter. I give my husband little hugs and appreciate him more."

The trio had never met before that day. As Tony Lindeman recovered, he realized how lucky he was to have two quick-thinking medical professionals – who he now calls his "angels" -- running with him.

"I spent a lot of time reading when I was home for a few weeks after my cardiac arrest. And I learned that I really only had an 8 percent chance of surviving that day. And I started reading some of the reasons why that number is so low for people who go into cardiac arrest. One of the reasons was the lack of knowledge on CPR. People do not know how to do CPR. If they do know it, it may be some training they received years ago. And they aren't sure what they learned is what they should be doing today. So they may be a little more reluctant to get involved when they see someone go down."

Since then, the group has tried to spread the word, encouraging anyone and everyone to get certified. Heather Pariso has been
training her fellow nurses in it for years.

"Any CPR is better than no CPR. And they're teaching hands-only CPR now. So people who afraid to do put their mouth on someone, now you don't have to. So just basic chest compressions can help until emergency response gets there.

"When Tony did a race in his town, Doylestown, he did training. And there were over 100 people there for the hands-only CPR. And they're teaching everybody to do it to the beat of the Bee Gees song, 'Stayin' Alive.'"

The trio plus two friends – also nurses – are running as a relay team. Councilman Lindeman will run the final leg, finally crossing the finish line that he never got to see last year.
---
---
---
Stories with Recent Comments