Loading...


Arts and Entertainment



Monday, September 30, 2013




Hopkins Airport gives a nod to the Rock Hall




Rock images from the 40-year career of Janet Macoska are on display through next February


by WKSU's KABIR BHATIA


Reporter
Kabir Bhatia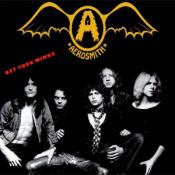 Aerosmith is just one of the dozens of rock legends captured by the lens of Janet Macoska; her work is on display now at Cleveland Hopkins International Airport, reminding visitors that they're in the home of the Rock and Roll Hall of Fame
Courtesy of Sony/BMG Music
Download (WKSU Only)
In The Region:
Visitors flying into Cleveland Hopkins International Airport will now have another reminder that it's the home of the Rock and Roll Hall of Fame.
In addition to the Rock Hall store, the airport now features an exhibit of photographs taken by Janet Macoska, a Clevelander who began her career in 1974.

She's shot photos of Paul McCartney, Bruce Springsteen, Joan Jett and Michael Jackson, and her images have been featured on albums by David Bowie and Led Zeppelin. Her works are part of the permanent collections of the National Portrait Gallery in London, and of the Rock Hall itself. The museum mounted a retrospective of her images in 2003, which later travelled to Dallas and Toronto.

The airport exhibit will be on display in the public art gallery at the entrance to Concourse A until Feb. 28.
---
---
---
Stories with Recent Comments