Loading...


Sports



Monday, September 30, 2013




Manager Francona says there is no single MVP this Indians season




Terry Francona spent his first six years in Cleveland, while his father played, and he calls this team very special


by WKSU's KEVIN NIEDERMIER


Reporter
Kevin Niedermier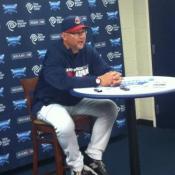 Cleveland Indians general manager rehashes this season's ups and downs, and what it will take to win Wednesday's wildcard game and move on in the playoffs.
Courtesy of Kevin Niedermier
Download (WKSU Only)
In The Region:
Cleveland Indians Manager Terry Francona says he plans to stick with the team's routine as the team prepares for Wednesday's wild-card playoff game.

The team clinched the home-field advantage with a victory over Minnesota Sunday that capped 10-game winning streak to end the season.

Today, Francona looked back on the up-and-down season that's given Cleveland its first playoff appearance in six years. He says this team is special to him, and no one player stands out.
"I've been asked so many times this week who our MVP is. I don't know that we have one because I could probably name 15,16,17 guys who -- if they weren't on our team -- we would not be here. I don't know if a lot of teams could do that.

"We don't have the 100 RBI guy or the 20-game winner. But if you start going through the list, if Raburn wasn't here, if Giambi wasn't here, if Kipnis wasn't here, if Masterson wasn't here. If you go through the list you can on and on, we would not be where we are."
The Indians will play the winner of tonight's wild card game between the Tampa Bay Rays and the Texas Rangers.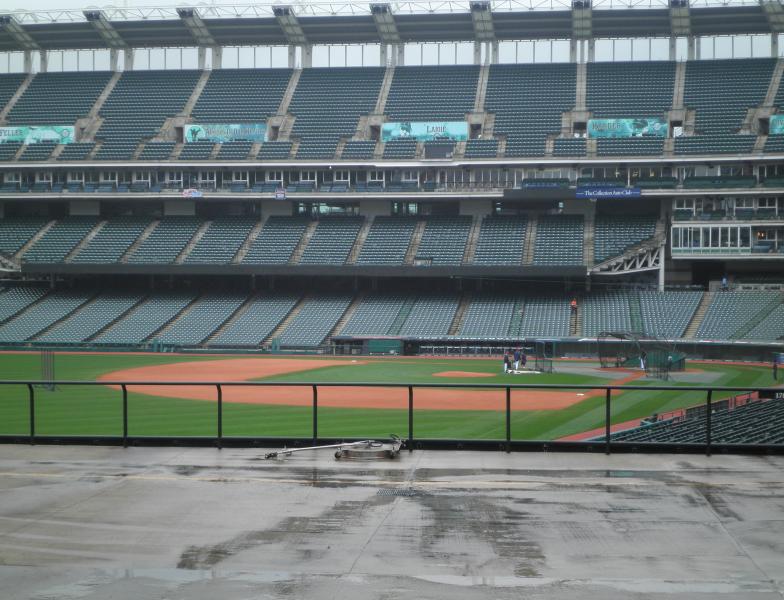 The winner of Wednesday's match-up in Cleveland then goes on to play the Boston Red Sox in the American League Division Series. Francona was manager of the Red Sox in 2007, when the team beat Cleveland in the American League Championship Series. He says he hasn't had time to think too much about what a playoff series in Boston might be like for him.
---
---
---
Stories with Recent Comments