Loading...


Sports



Thursday, October 3, 2013




Indians season ends on a note of hope and a familiar refrain: Wait 'til next year




Fans see something to look forward to, and Cleveland businesses say that's good for business in 2014


by WKSU's KABIR BHATIA


Reporter
Kabir Bhatia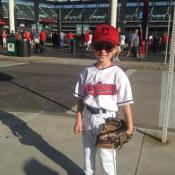 Tribe fever touched people like Darren Fantone, who wasn't even born the last time the team made it to the post-season, in 2007.
Courtesy of KABIR BHATIA
Download (WKSU Only)
In The Region:
Many fans and merchants in downtown Cleveland had a similar view of the Indians this year: it was a successful run that was good for business and morale. And they're hoping the Tribe can build on that success next year.

WKSU's Kabir Bhatia has more on why it's another case of "what 'til next year" – though perhaps said with more conviction than in recent years.
Parking rates tripled in parts of downtown Cleveland, traffic was choked all the way back to I-480, and there were lines out the door at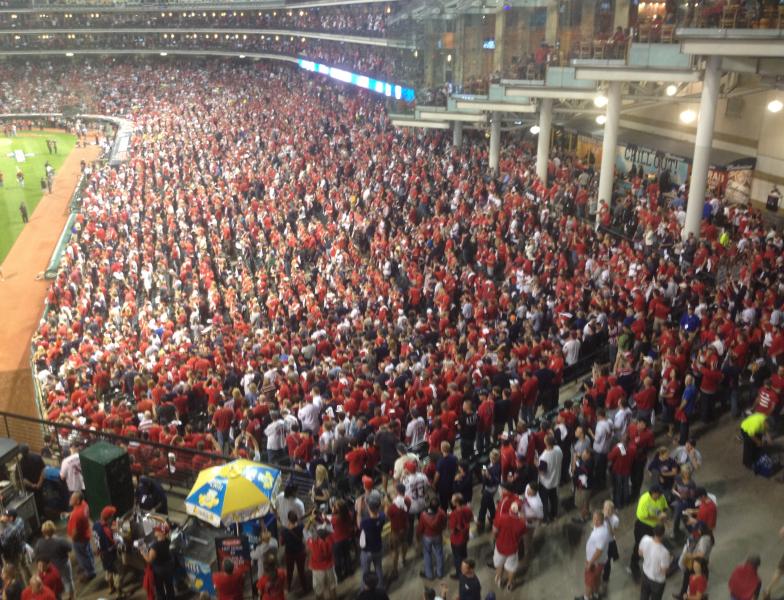 what are often half-filled bars and restaurants. All for the first Indians playoff game in six years.

Outside Progressive Field before Wednesday's game, fans like Lee Steciow attributed the Tribe's turnaround to Manager Terry Francona.

"Oh, Francona is just great. He knows just what to do, and when to do it."

She's 93, and has been following the Tribe since she was 10.

"Bringing in the players at the exact moment has been his big thing. And he was great with Boston, and now he's great with the Indians. But the Indians, each player has contributed. And the point is, they're all together. And they're having fun doing it. And when you see them, they're just so animated. It makes us animated. I can't wait."

Looking back
The excitement around Progressive Field hearkened back to the 1990s, when then-Jacob's Field opened. The new ballpark reversed decades of lackluster baseball. The team sold out 455 straight games, played in two World Series and made the playoffs six times. Then, the better part of a decade of missed opportunities.

The team's fortunes may have reversed this year, but fans coming downtown to the stadium have been slow to catch on. This is Erin Gebhard's first year selling shirts near Gate C.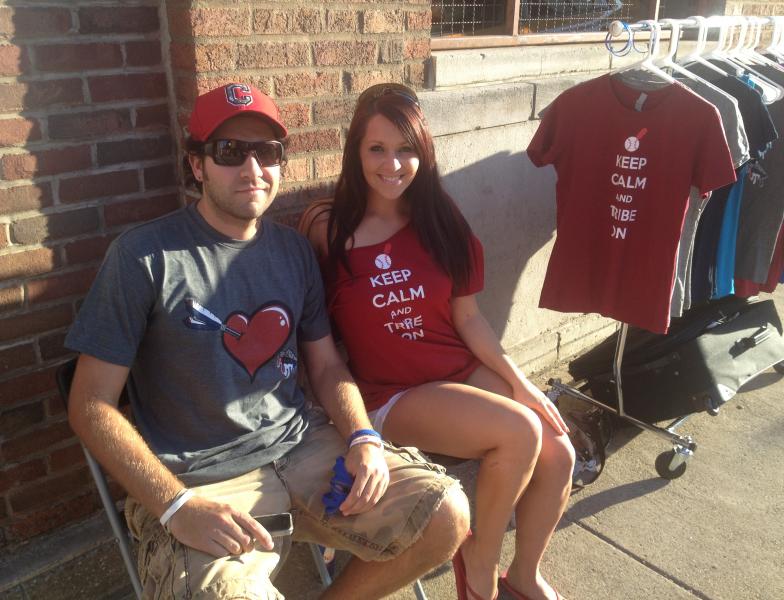 "It started off really good. It kind of took a dip for a while. Just recently everything started picking up again. Sometimes, because of the dip [in] attendance for a while, paying the parking wasn't even worth it. So we stopped coming for a while. Literally for the last couple weeks it became worth it to be downtown for the games in order to sell."

Looking forward
But looking ahead to next season, the excitement might be back. One theory in sports economics is that attendance this season is usually based on a team's record last year. Leaving the stadium last night, Heather White from Shaker Heights was disappointed but not dispirited.

"Hopefully they'll just build on their end-of-the-season progress and have a strong year next year."

And she plans to be in the stands. Same goes for Paul Mullett of Wooster.

"We came with a lot of anticipation and expectations. Kind of disappointed but the Tribe did a great job throughout the year and we're just happy to see them make the post-season. I think we're only going to get better with Francona managing the team. We have a lot of young guys that showed a lot of promise."

"They've got a good foundation. And it's nice to see the city out to support them. It's just sad to see it end this way."

That's Jim Shlonsky, also from Shaker. He and his wife plan to be back to Progressive Field more often as well.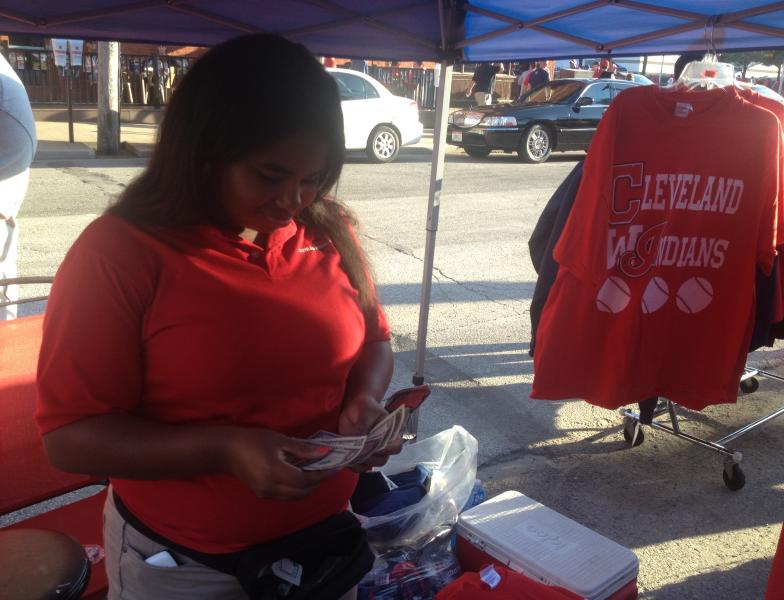 After winning Wednesday's game, the Rays play Friday against Terry Francona's former team, the Boston Red Sox.

For the Indians and their fans, it's time to look ahead to the home opener on April 4, 2014 against the Minnesota Twins.
---
---
---
Stories with Recent Comments