Beckwith Orchards in Kent is owned by 86-year-old owner Charlie Beckwith. The farm was started 137 years ago and the first apple trees planted around 1890. Charlie retired from Dow Chemical and has been focused on the orchard ever since.

A bumper crop of apples
Beckwith says this year's weather was indeed good for apples but not for all the fruit they grow. "It's been good for apples but it's been pretty touchy for some of other fruits." Plums and apricots did not do well. Pears did well. And apples are doing very well.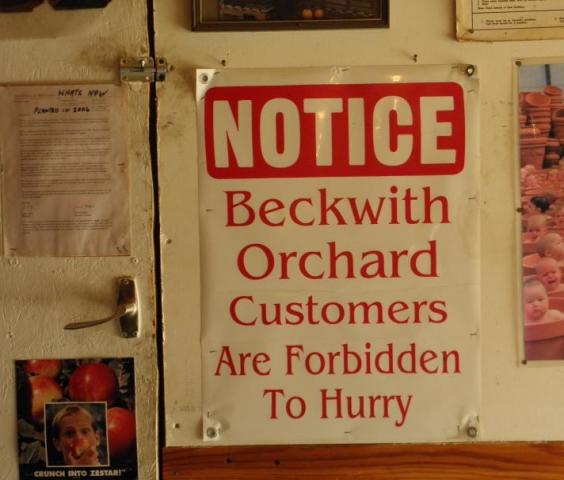 "The weather is Ohio is 'interesting.' The state apple is called Melrose. One out of five years it's beautiful."
Varieties
The Beckwith family switches varieties on occasion. "We try not to keep a tree more than 25 years because your raise your best fruit on a young tree. Look at our Honeycrisp, which is an apple that's blown the socks off the market right now. We get a little bit more for it than the other varieties because it's a mean one to grow."

Beckwith doesn't miss the vintage varieties


"There was a lot of real good ones but you have to remember the memories of Granma's apple pie depended a lot on when that tree was ripe. And a lot of those varieties had a window. My favorite apple was the Ohio Nonpareil. We grew them; my uncle across the road grew them. Absolutely superb. It was one of these that had a flavor that I think could beat Honeycrisp. It was just excellent for a period of about eight days."
Shelf life
An eight-day shelf life is just not enough for professional growers. Because they aren't economical Beckwith says some varieties are slowly fading out - like the hard and flavorful Stayman-Winesap.
"I still have some and we might bring in a bin. It's like Northern Spy. That's an excellent apple that is just about doomed. And the reason is on a standard tree it was ten years before it would bloom."
Beckwith still has some varieties yet to be picked. And that leaves a race to see if they can ripen before a killing frost.
"The problem is you have Braeburn, Fuji, and Granny Smith that all start a harvest date of the 27th of October. We tell people quite frankly we may have to grab them early if we have a killing frost coming in."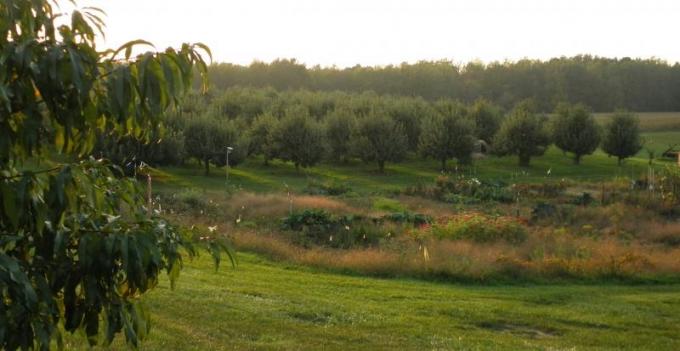 Like any farm, weather can make or break the business.
"There are days out here you wonder why we even stay around after 137 years and a couple days later it will be so beautiful it'll make your face ache."