Loading...


Courts and Crime



Monday, October 7, 2013




Opening statements reveal complex world of Bobby Thompson


Prosecutor says former fugitive used ATMs and checks to bilk charity donors out of millions, defense says everything was legal

by WKSU's KEVIN NIEDERMIER


Reporter
Kevin Niedermier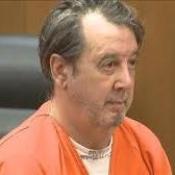 Bobby Thompson in a Cuyahoga County courtroom. He's on trial for allegedly bilking donors out of million of dollars in Navy veterans contributions.
Courtesy of WKYC
Download (WKSU Only)
In The Region:
Opening statements were presented in Cleveland today in the trial of a former fugitive many knew as Bobby Thompson. Thompson, whose real name is John Cody, is accused of stealing millions of dollars from a Navy veteran' charity he started. As WKSU' Kevin Niedermier reports, prosecutors are trying to prove Thompson should be convicted of money laundering, record tampering and identity fraud following decades on the run.
Prosecutors say Cody originally went underground in the 1980's after being denied an Army promotion. The former military intelligence officer emerged in 2002 as Bobby Thompson and started the U.S. Navy Veterans Association. The Ohio Attorney General's office is prosecuting the case on behalf of Ohioans allegedly bilked out of $3 million. Prosecutors say Cody stole the money by withdrawing small amounts at a time using ATMs and checks written to himself for cash. But defense attorney Joseph Patituce says Cody used cash to help homeless veterans, because a homeless person can't use checks.

"The bank is going to say, who the heck are you and where did you steal this check from. If you give them a credit card you have the same problem. The evidence will show that if you're donating money to homeless veterans, you give cash."

Patituce says Thompson used the rest of the funds legitimately as well. The prosecution's first witness was a former St. Petersburg Times reporter who did a series of investigative articles on Cody's Tampa, Fla., based charity. The reports questioned the charity's validity, and prosecutos say that caused Cody to go underground until he was arrested last year in Oregon. When he was arrested, prosecutors say he had three false I.D.s and nearly $1 million in cash.

---
---
---
Stories with Recent Comments