A Northeast Ohio icon
The 13-year-old bold blue airship with its bright yellow logo is leaving for a winter stay in Florida before it's put into retirement next year. Commissioned in 2000 by NASA astronaut Sally Ride, it's been based at Goodyear's Wingfoot Lake air dock east of Akron and has flown longer than most blimps of its design.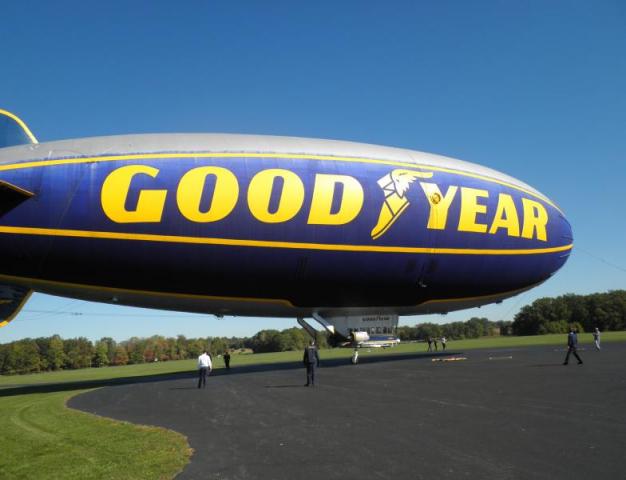 Dreams and memories
Gliding at an altitude of about 1,200 feet above downtown Akron, blimp pilot Greg Poppenhouse is in his glory, reminiscing about some of his favorite flights, especially the lights flying above New York City. Poppenhouse flew helicopters in the army and says flying Goodyear's blimps had always been his dream. His dream became reality when he was hired as a Goodyear factory worker 15 years ago and an airman position opened up.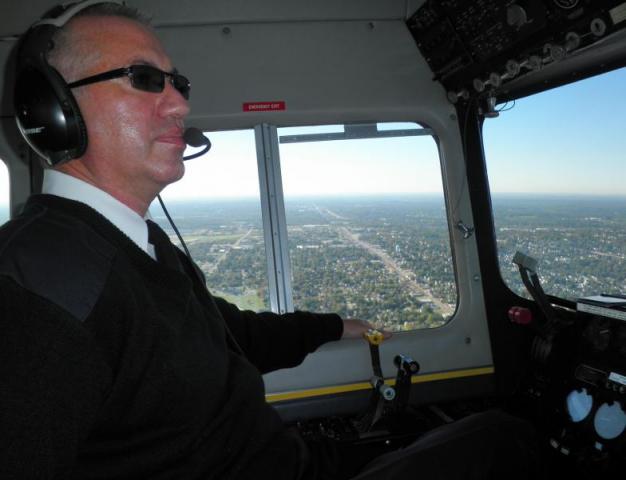 "Every day is different, every group of passengers is different, every landing is different, the winds constantly changing so…no two days are the same."
Nearly a dozen crew members follow the blimp wherever it goes to help reel it in and hold it down for landings and take offs. Nancy Ray, director of Goodyear's global airship program, says these final days are bittersweet.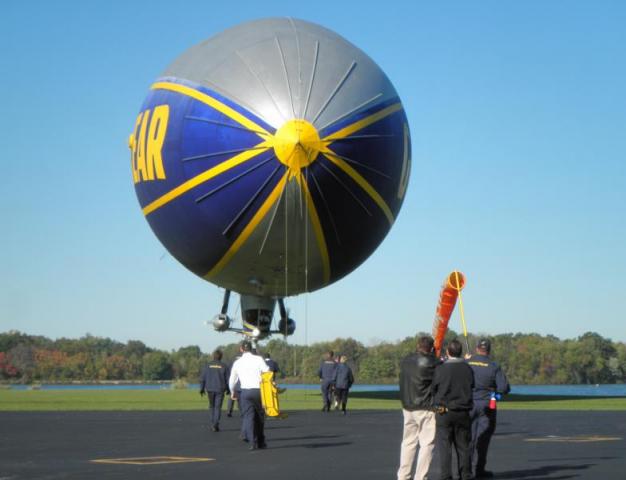 "Because it has helium in it, it expands and contracts and it's almost like it breathes. And so because of that, the team is very attached to it because there's always someone with it. So if something were to happen to it, everybody's affected by it. So, it's hard…They're attached to it, I'm attached to it, obviously, you can't help it; it's just an awesome thing."
Old vs. new
Despite its easy-going, slow drift across the sky, flying a blimp takes muscle and sweat. In the cockpit, Greg Poppenhouse uses both feet to steer and his right arm to drive the large wheel that controls the altitude.
This spring, Goodyear will unveil its new fleet of NT Zeppelins being built at the Wingfoot Lake air dock…They'll be operated electronically with less effort…and Ray says the public will notice a difference too.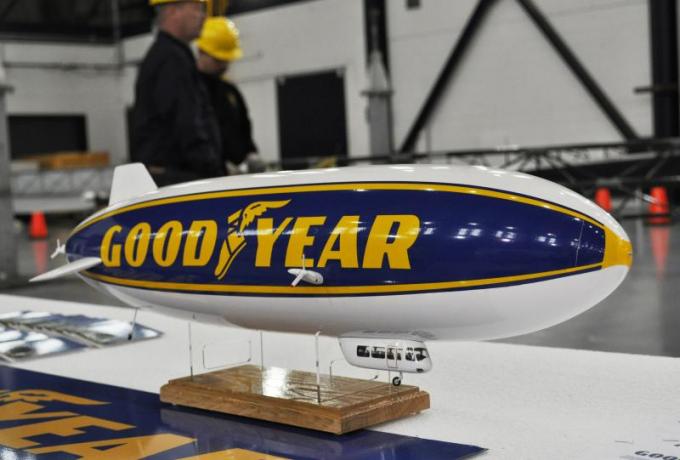 "The graphics will be different, it's much longer, and it's much quieter, so it will sound much different. I think a lot of people are used to hearing the sound of the airships as they know it, the Goodyear blimp…and it will change."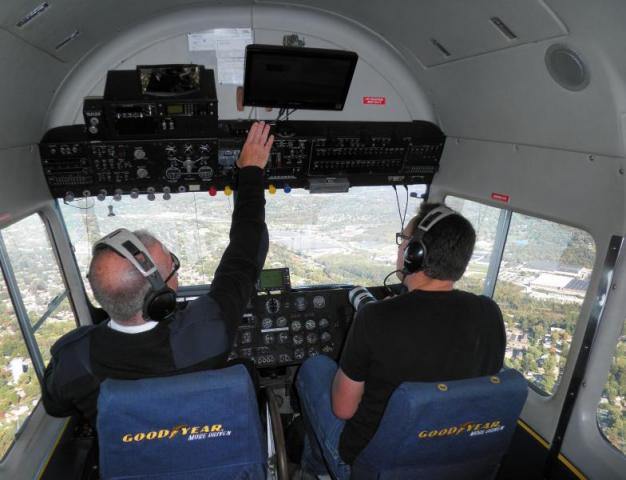 Farewell messages
The Spirit of Goodyear begins its journey to Pompano Beach, Florida this weekend with a few stops along the way for college football games. It will continue to fly in Florida before its gondola is donated to a museum. In the meantime, Goodyear is wants residents to share memories on Facebook and Twitter…and the airship is saying its own goodbye --- flashing messages including, "Thanks for the memories, Akron."