Tom Chema has been president at Hiram College for a decade and Luis Proenza had been president at the University of Akron for almost 15 years. Maybe it's looking at the end of their terms as presidents that allowed Chema and Proenza to open up but they weren't afraid to criticize today's politicians, or even the students. Lawyer-turned-businessman-turned-college-president Chema sounded frustrated when he said we're living in an era of anti-intellectualism.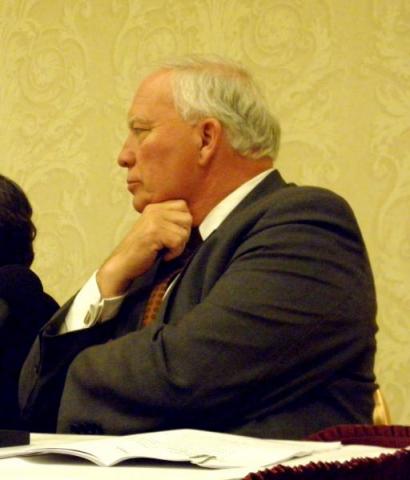 "We hear over and over again today that college is not worth it today."
Chema said a large part of the problems with government now are a result of having an under-educated populace that decides more on emotion than intelligence.

Costs and myths
He runs a small private college and Proenza runs a large state university, but they tended to agree. Proenza said a college education appreciates in value and is a good return on investment.



"The average indebtedness at Akron is below $21,000, I believe, and that's for most of us less than the price of a car. That's something that's going to appreciate; it's not going to depreciate. Your car isn't going to be worth a dime in five or 10 years."
While steep student loans have received a lot of attention, Chema says students at non-profit colleges in Ohio today are not saddled with much more debt than in the past.
"The average debt that a student comes out of college with is only 4 percent higher than it was in 1968 as a percentage of starting salary."
A change in mission and measures
But state support for education has gone down and Chema predicts more colleges will merge or go out of business. The Hiram president says the Ohio lawmakers made it clear in 1991 they wanted to see more of Ohio's top students in Ohio schools. That led to more merit scholarships handed out to students who were likely to come from well-off families.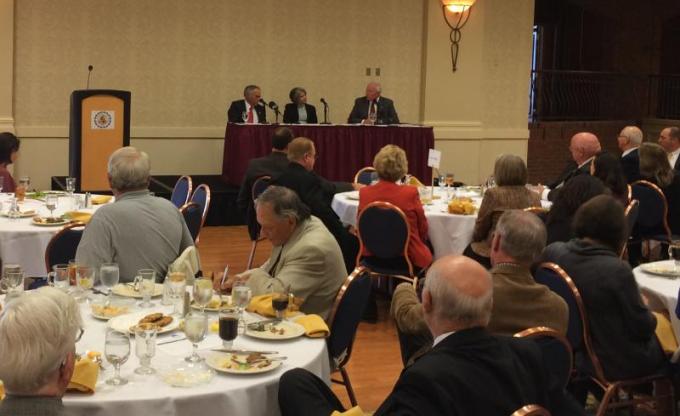 A school that successfully competes for top students or keeps out average students can appear to be more successful. But Proenza thinks that's a poor measure of how well a school is performing.
"It is high time we abolish this nonsense that just because I accept good students that makes me excellent or because I have more money than you I'm excellent. Unless I can demonstrate that I have a higher output – a higher return (in how students perform) -- I don't think I should be accorded No. 1 in the nation just because I have $7 billion or $15 billion in the bank."
Next dimension
Proenza and Chema both see online classes as the coming wave, with some classes being offered for free, and say students will received credit for knowledge acquired on the Internet, even through free courses.

These days, they say they're both seeing a new type of student. Proenza describes them as coddled, and Chema says have a lower emotional IQ.
"At a much earlier stage than when an 18-or 19-year-old arrives on our doorstep, those kids need to have had some mistakes that they've made, some failures that they've experienced, some opportunities to pick themselves up, dust themselves off, and go on.They also need to understand how to resolve some disputes. "
Another trend is simply a matter of demographics. The number of 18-year-olds peaked three years ago and so there are fewer traditional students in the pipeline for Ohio's public and private colleges.