Loading...


Arts and Entertainment



Wednesday, October 16, 2013




An eclectic class makes up the 2014 Rock Hall ballot




Returning favorites and some long-overdue first-timers make the list of nominees


by WKSU's KABIR BHATIA


Reporter
Kabir Bhatia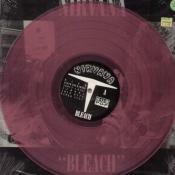 When Nirvana released "Bleach" in 1989, it put tiny Sub Pop Records on the map, and it eventually led listeners to the Seattle sound that defined the '90s grunge-rock
Courtesy of Flickr
Download (WKSU Only)
In The Region:
Sixteen artists are vying for five slots in the Rock and Roll Hall of Fame Class of 2014. Some are making their debut on the ballot, others are returning, and they run the gamut from the British Invasion to grunge rock to disco. WKSU's Kabir Bhatia reports on today's announcement of the nominees.
Nominated again this year are England's Deep Purple, disco band Chic, hip-hop pioneers NWA, and The Meters. The family band from New Orleans produced a string of albums in the '70s still sampled by rappers today.

Also heavily sampled is another of this year's nominees, Hall & Oates. They're the second-most-successful group that's not been inducted. The duo's last big hit came in 1988, the same year Nirvana recorded its first album, eventually kicking the door open for the grunge-rock '90s.

Call it alternative rock, call it indie rock... it permanently changed the face of music, just as the British Invasion had 30 years before. One of the most critically revered, but-still-not-inducted, acts from England is The Zombies. They broke up in 1968, the same year Yes debuted.

Yes eventually notched a string of 13 gold and platinum albums.

Another of the top progressive-rock bands of the 70s, Genesis was inducted last year, and its original lead singer, Peter Gabriel, is on the ballot this year. He created some of the most popular music videos of the 1980s. His emphasis on rock's visual aspects is matched this year by fellow nominees, KISS. Long Island's self-proclaimed "heavy metal Beatles" are joined by The Paul Butterfield Blues Band, rapper LL Cool J, critical darlings The Replacements, surf-rock legend Link Wray and singer-songwriters Cat Stevens and Linda Ronstadt.

For the second year in a row, fans can vote online for their favorites. The final list of five inductees will be announced in December.
---
---
---
Stories with Recent Comments