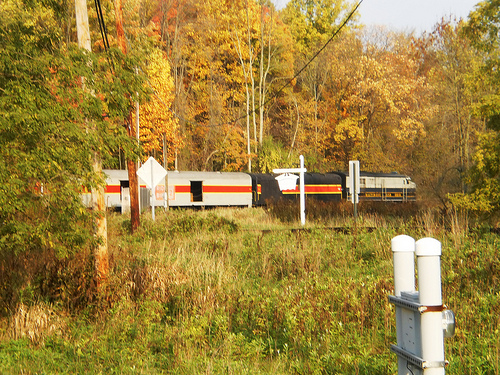 For 16 days, the sound of the train whistle and clacking on the tracks has been missing from the Cuyahoga Valley National Park
The Cuyahoga Valley Scenic Railroad is technically not part of the National Parks System. It's a separate nonprofit. But it runs on tracks that zigzag through the Cuyahoga Valley National Park. So when the government shut down and the barricades went up, the railroad shut down.
Kelly Steele-Moore has worked for the scenic railroad for six years. And every afternoon for the last two weeks, she and other employees had to make phone calls.
"It's been a rollercoaster. When it hit, we were on day-by-day. At 3 o'clock each day we had to make the decision whether we knew enough that we were going to be able to run the next day or not. And at that point, we had to call all the passengers who had a presold ticket for the next day and give them the bad news that they weren't going to be able to ride. It was very disappointing to have to make those phone calls."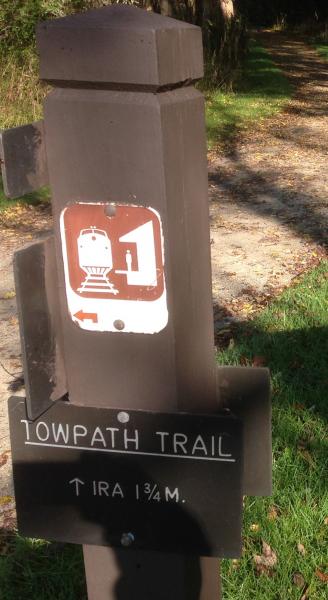 And there were a lot of those calls to make. October is the scenic railroad's busiest month.
Yesterday's calls, though, ended on a different note.
"We had a few ticket holders that we had talked to yesterday saying, 'Watch the news, we're hopeful, this is our plan.' And they came out and got on board this morning."
But not without some work being done ahead of time.
"It was lining up crews. We had to send a track inspection truck out at 7 o'clock this morning just to make sure nothing had happened to the rails with us being absent for 16 days. There was a lot of scrambling, a lot of work to be done for us to get that train out by 9 o'clock this morning."

Ale rebooked for Friday, wine for next week
The railroad has rebooked some of its biggest events. The Ales on Rails run is tomorrow night/tonight. The wine
tasting tour is on for Oct. 26th. Two dinner trains also have been rescheduled.
But looking from the train station up Mill street in the tiny Summit County village of Peninsula, Steele-Moore says the closing cut deep.
"Peninsula relies on us to bring people. We bring hundreds of people here on the weekends. We had some fundraisers that were scheduled on the train. Different organizations had to cancel their annual outings. So we know a lot of people have been hurt by this.
And if it happens again in when the next budget deadline arrives in January?
"We'll take the train to Washington and give them the utmost protest that we can. We can't recover from this. This is just lost ticket sales. It's not something we can make up for. So I certainly hope they make better decisions in realizing how much this has hurt the American people."
Hank Olich is a volunteer at the park. He's cleaning up some of the dead grass at the Trail Mix store next to the Peninsula train station. For the last 16 days, he's been…
"Staying away, like I'm supposed to but that's my car over there with the bicycle on it, and I'm done staying away. As soon as I'm done with some yard work here, I'll be on the trail."
The railroad's Kelly Steele-Moore says there are plenty of others who are likely to join him. The shutdown wasn't kind to the park, but Mother Nature seems to be trying to make amends. Bright yellow, red and orange leaves are still clinging to the trees, and the peak season for fall colors is this weekend.