Loading...



From WKYC.COM / TV 3
Get the latest school closings and delays


Funding for WKSU is made possible in part through support from the following businesses and organizations.
---
For more information on how your company or organization can support WKSU, download the WKSU Media Kit.

(WKSU Media Kit


)
---

Economy and Business



Friday, October 18, 2013




Speculation rises that Chesapeake Energy -- a key player in Ohio's shale play -- may be sold




Change in key execs could mean much more


by WKSU's TIM RUDELL


Reporter
Tim Rudell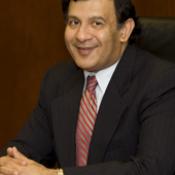 Professor Praveen Kumar of the Bauer College of Business at the University of Houston is a specialist in energy industry finance, and corporate governance
Courtesy of University of Houston
Download (WKSU Only)
In The Region:
There may be signs that Ohio's million-acre driller, Chesapeake Energy, is headed for a sale. Speculation among industry observers is focusing on moves inside and outside the Oklahoma-based company that has become the second largest natural gas producer in the country.
---
Related WKSU Stories

Former Chesapeake Energy CEO charges back into Utica shale
Sunday, August 18, 2013

Fracking company eliminates Ohio PR department
Friday, August 16, 2013

Ohio tries to answer question of whether the drilling boom is going bust
Friday, May 17, 2013

Ohio tries to answer question of whether the drilling boom is going bust
Friday, May 17, 2013

A major piece of the picture is just now emerging
Thursday, April 26, 2012
---
---