Loading...


Courts and Crime



Tuesday, October 22, 2013




Summit County leads Ohio in meth busts




Akron accounts for one-fourth of all meth labs seized in Ohio, due to aggressive policing and more meth on the streets




Story by

KELSEY LEYVA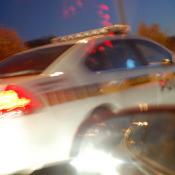 Aggressive policing in Akron is leading to more meth busts, but thanks to a new portable cooking method, there's more meth on the streets.
Courtesy of Edward Kimmel, Flickr CC
Download (WKSU Only)
In The Region:
Summit County leads the state in the number of meth-related arrests, according to a new report by Ohio Attorney General Mike DeWine. William Holland, an inspector with the Summit County Sheriff's Office, gives two reasons for the rise in meth busts. He says aggressive law enforcement has led to more arrests, plus a new method of producing the drug is making meth more plentiful. Holland says it's called the one-pot method.
"Either a two liter soda bottle or a small sports drink bottle is basically your lab. And the components are combined and the meth is created in this one pot.

"They also call them a shake and bake. They're shaken and people can walk around with a meth lab in their backpack, in their waist band, in the trunk of their car, in the front seat of their car. It's very portable."
The number of meth-labs seized in Ohio has grown steadily over the past five years.
Summit County accounts for 25 percent of the 881 meth lab seizures this year in Ohio.
---
---
Stories with Recent Comments