Another indictment in Steubenville rape case
Another adult has been indicted on charges of covering up the rape of a 16-year-old girl by two Steubenville High School football players.
Ohio Attorney General Mike DeWine announced that 20-year-old Hannah Rhinaman of Mingo Junction is facing two counts of receiving stolen property and one of grand theft. All the charges are felonies. She's the daughter of the Steubenville school district's technology director, William Rhinaman, who was indicted two weeks ago.
The case drew national attention, and a special grand jury began investigating allegations of a cover up after the two boys were convicted in juvenile court in March. The rapes occurred during a series of end-of- summer parties in 2012. Images were captured on cell phones spread via social media before they disappeared.
Heroin sweep in Cleveland
The FBI, U.S. marshals and local police have arrested more than 30 people they say have been dealing heroin in Cleveland and Euclid.
The arrests came during pre-dawn raids, and included men believed to belong to the Lakeshore Boyz street gang. The U.S. attorneys office is holding a press conference now to detail the raids.
Heroin overdoses have been skyrocketing in Cuyahoga County, from 40 deaths in 2007 to more than 160 last year. The drug is cheaper and growing more plentiful as the state has been clamping down on pain-pill mills.
LaTourette forms moderate Republican SuperPAC
The Columbus Dispatch is reporting that moderate Republican Steve LaTourette is trying to raise $8 million to back incumbents who may be challenged by tea party conservatives in next year's GOP primary.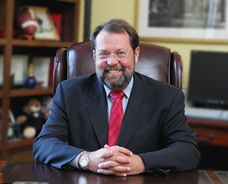 LaTourette is joined by two other former members of Congress from Ohio: Republicans Deborah Pryce and David Hobson. They've formed a SuperPAC that plans to spend heavily in as many as a dozen races nationwide, and to beat back threatened conservative challenges.
"Our intention is keep it positive; but if attacked, we won't be shrinking violets," LaTourette told the Dispatch.
Hagan's wife to try to succeed him
The wife of Bob Hagan is running to succeed him as the Youngstown-area representative to the Ohio House.
Bob Hagan, a Democrat, is term-limited, and plans to be the treasurer for the campaign of his wife, Michele Lepore-Hagan.Her nominating petitions must be filed by Nov. 7.
The 64-year-old Hagan, an outspoken Democrat, has been a member of the House since 2007, and also held that office in the late 80s and 90s. In between, he served in the state Senate. In April, he informally announced he's running against U.S. Sen. Rob Portman in 2016.
The Youngstown Vindicator is reporting five other people have also expressed interest in running for the open seat.
Ohio Supreme Court upholds Akron man's death sentence
The Ohio Supreme Court has upheld the death sentence for Hersie Wesson, convicted of killing an 81 year old Akron man and trying to kill his 77-year-old wife.
Wesson was trying to rob Emil and Mary Varhola in their home in 2008. He'd asked if he could wait there for his girlfriend. Wesson waived a jury trial, and his case was originally heard by three Summit County judges. In his appeal, Wesson had argued that the presiding judge in his case has no authority to appoint the other two judges to the panel.
Browns name a new starter: Campbell
The Browns have announced that Jason Campbell will be the starting quarterback in Sunday versus the undefeated Kansas City Chiefs. That makes him the third starting quarterback for the Browns this year and the 20th since 1999.
Campbell is replacing Brandon Weeden who, according to ESPN, is 32nd in the league in completion percentage and 31st in yards per attempt.
Campbell started six times for Oakland in 2011 in Oakland but lost that role after a shoulder injury.