"Show-n-tell" is the usual business of a business show -- those gatherings put together by chambers of commerce and such to help local development. But it was "show-n-learn" at the Utica Shale Summit in Canton this week.
Down Stream
Hundreds of business people gathered, not to demonstrate wares but to hear speakers: Experts, experienced in the last and largest economic impact of the shale boom. It's what's called "down-stream" -- after the oil and gas is out of the ground, flowing to market, and being bought and used in the general economy.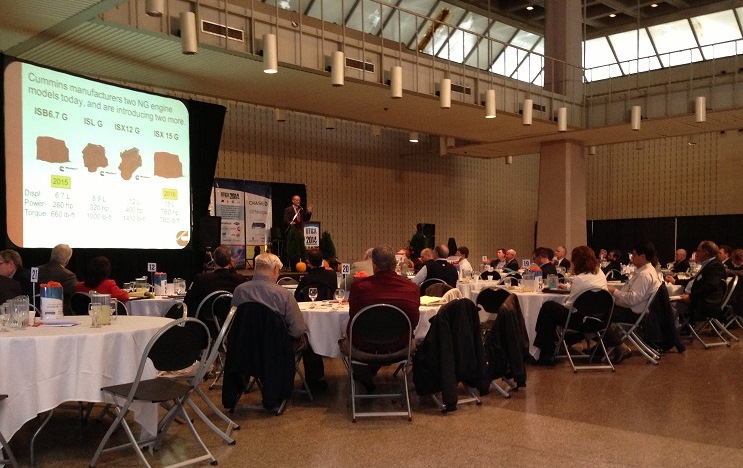 The Canton Regional Chamber of Commerce was a sponsor.

Learn from the experts
Chamber President Dennis Saunier: "Let's learn from industry experts, people who are already utilizing many of the resources that we're finding in eastern Ohio, and look at ways that the Canton region can benefit from some of the ideas and technology needs of the future."

Saunier says being the "Utica Capital" isn't about Canton as the hub of a short-term drilling boom. It's about being the center of sustained business enterprises involved in the nation's energy future.
Protest
Not everyone is a fan, though. About a dozen protesters who fear what drilling may do to the environment mounted a small demonstration on the sidewalk of Market Avenue in front of the Canton Memorial Civic Center, where this week's summit was held.