Loading...


Education



Friday, October 25, 2013




Medina schools begins the process that could end with fired superintendent




Ahead of an emergency levy, and after months of due process, Randy Stepp has until Monday at 1 p.m. to present evidence on why he should not be fired


by WKSU's KABIR BHATIA


Reporter
Kabir Bhatia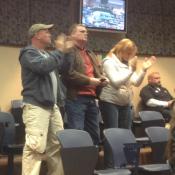 Applauding the school board's decision to begin the potential termination process, parent Mark Kuhar, and grandparent Keith Trojack, say the entire ordeal has strengthened Medina Schools. School board candidate Angie Kovacs and 20-year language arts teacher Al DiTommaso also feel Stepp's removal is for the best.
Courtesy of K. Bhatia
Download (WKSU Only)
In The Region:
The Medina City Board of Education is in the midst of the process that could lead to the firing of embattled former Superintendent Randy Stepp. The move comes just after the release of a special audit questioning hundreds of thousands of dollars in spending.
But as WKSU's Kabir Bhatia reports, some community members say the whole mess will ultimately lead to better days for Medina schools.
School board resolutions rarely get applause or high fives. But Medina's special school board meeting Thursday night overjoyed the two dozen parents and teachers who have watched the district's financial woes unfold over the past seven months.

Superintendent Randy Stepp has until Monday afternoon to present evidence to the board on why he should not be fired. Based on that, the school board will decide whether or not to suspend Stepp without pay, and begin termination proceedings.

What's changed?
Stepp was suspended – with pay -- in April after it was revealed that the board had given him an $83,000 signing bonus, plus $250,000 for his college loans and tuition – at meetings that sidestepped the Ohio Sunshine laws.

When the news broke, Mark Kuhar started what he calls the Medina Parents' Outrage page on Facebook. He says the entire experience has changed the dynamic of the Medina Schools.

"We have parents and teachers and students who are much more engaged in the process. We have a board who is responsible and sees the big picture. We accomplished all that by making all these changes. Were the changes hard? Yes. But ultimately we're going to look back and say this brought positive things to Medina."

Support for levy
Kuhar says, whatever happens, he would like to see a positive outcome for the kids in Medina schools. That includes passing the 5.9-mill emergency levy next month. Freshman Bradley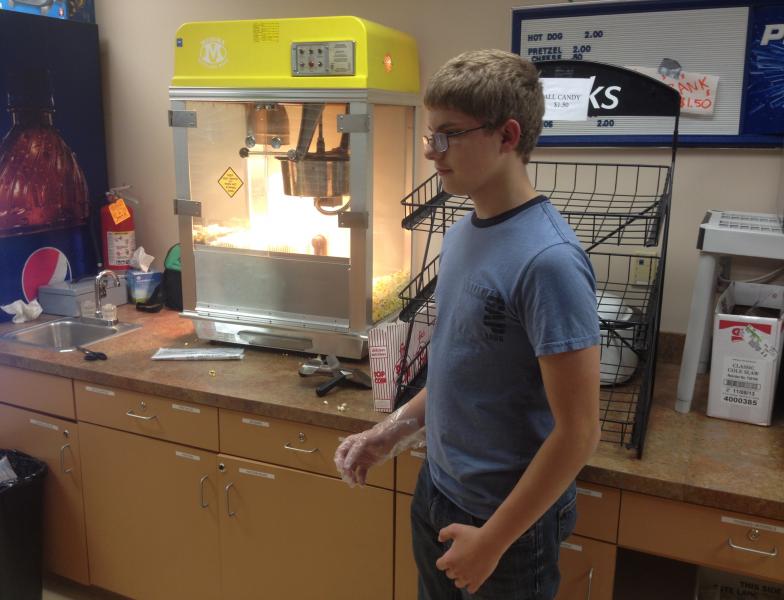 Kasson agrees – he says his beloved tech club could be axed next year without the money, and he's saddened by what's happened to his school. On Thursday, he was working a concession stand to raise money to compete in a robotics competition.

"It's going to be a blast. I've already done a lot of coding on the robots. If this gets taken away, I'm gonna be left doing nothing. When they say to come here, they say, 'Join as many extracurricular activities as possible.' If I have nothing to join, what can I do?"

And Kasson didn't hold back about his former superintendent, saying "I think that what Randy Stepp did was kind of stupid."

Audit questions spending
The special audit released this week says Stepp misspent more than $4,000 on gift cards, candy, travel expenses and other items for which there was "no apparent business purpose documented." The audit also referred to the IRS nearly $200,000 the district paid towards Stepp's graduate degrees and gym membership.

Most of the money was drawn from an account being handled for the Medina City Schools by the Medina Educational Service Center – a county board that handles joint purchases such as health insurance for all the public school districts in the county.

Stepp has insisted he did nothing wrong and is suing the school board, saying it approved the payments. The process of his hearing and the potential termination could take several months. In the meantime, there's the levy on the Nov. 5 ballot. And six people are running for three open slots on the school board. By next spring, the entire board will have turned over from the one that approved Stepp's contracts.
---
---
---
Stories with Recent Comments