Loading...


Economy and Business



Monday, October 28, 2013




Ohio is moving out of housing crisis rut




Realtors board president says Ohio is on the rebound thanks to jobs and confidence




Story by

AKILAH PORTER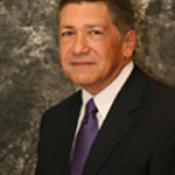 Thomas J. Williams, president of The Ohio Association of Realtors
Courtesy of The Ohio Association of Realtors
Download (WKSU Only)
In The Region:
For the 29th consecutive month, Ohio has seen an increase in the number of sale contracts for single-family homes and condominiums, according to The Ohio Association of Realtors. The latest numbers show more than a 10 percent increase this past September over September of 2012. President Thomas Williams says Ohio is successfully recovering from the housing market crisis.
"Home values are starting to increase as well because there are foreclosures and those kinds of things have kind of stopped it— or they're less, let's just put it that way," Williams said.
Williams says another reason for these results has to do with families having job security.
---
---
Stories with Recent Comments