While the Senate passed a comprehensive bill earlier this year, the House has yet to bring a bill to the floor. So 20 Ohio leaders are among the hundreds who have meetings set with U.S. House Republicans Tuesday.
Carl Ruby is a retired professor from Cedarville University, and he recently got involved in immigration activism as a leader of the Bibles, Badges and Business network, a cosponsor of the lobbying event. He says many Ohio businesses, among them dairy farms, have a stake in a new immigration system.
"In our part of Ohio, there are a lot of larger dairy farms," he said on call from Washington. "If you visit those farms you'll find that almost all of the workers are immigrants."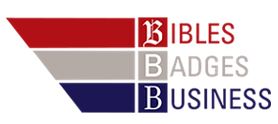 He says immigrants are a key part of the economy, providing a flexible workforce and bringing in specialized skills. But his personal reasons for advocating reform are more Bible, less business. For him reform boils down to two religious principles.
The theology of immigration
"One is that immigrants should be treated with dignity and respect, and second that we should promote policy that tries to keep families together," he said. He became interested in immigration as a faith issue in part after a Civil Rights bus tour with students during which they read Martin Luther King's "Letter From A Birmingham Jail."
"When I actually read the letter, I was surprised how much theology was in it, how much scripture was in it."
House Speaker John Boehner of Ohio holds the key to passing an immigration overhaul by year's end. Ruby says his group isn't asking for a particular agenda, although it broadly supports family unity, tight border security, a new process for coming legally to the U.S., and a path to citizenship for those already living here without legal documents.
"There are misconceptions about immigrants out there," he said. "The vast majority come here to work, they come here to do jobs that most Americans don't want to do."
Today's event, called "Americans for Reform: Immigration Reform for our Economy, Faith and Security," is also sponsored by the U.S. Chamber of Commerce, the Partnership for a New American Economy, and Forward US, the Silicon Valley political action group created by Facebook CEO Mark Zuckerberg.


Here's a story from Politico on John Boehner and immigration changes: http://www.politico.com/story/2013/10/john-boehner-immigration-98734.html