One of the best in the NBA
ESPN just rated Kyrie Irving as the eighth best player in the NBA and he came in among the top five players NBA general managers would start a franchise around. All of which says "The Cavaliers have one of the elite players in the NBA. This is why people are raving about this point guard from Duke," says Terry Pluto.
Star status gets blurred
But that star-potential has been blurred by two things, Pluto says. "The team hasn't been any good" and Irving may have been a little too taken with Pepsi contracts and his All-Star status. That, says Pluto, led to a bad end to last season.
"This sense of entitlement came out and Kyrie just stopped guarding anyone. He was just kind of out there getting his points" and starting to believe, "I am the sun the moon and the stars in the basketball universe. "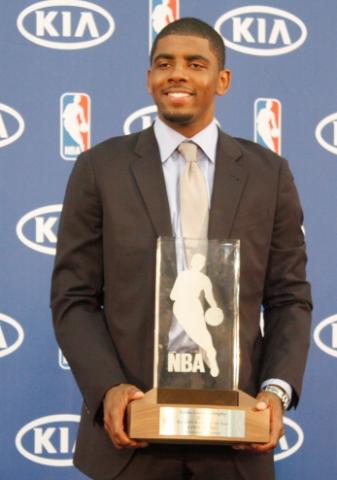 New coach, new attitude
So part of the job of new (and returning) Cavs Coach Mike Brown "is to tell Kyrie, 'No you've got to lead this team and you've got to play defense.'"
"He's taken a totally approach with Kyrie than he did when he was first coached LeBron [James] (for the Cavs). Everything for the first year Mike Brown was here, was about keeping LeBron happy, winning enough games and getting him to sign an extension."
"So you would hear things from Mike Brown like, 'Well, LeBron allows me to coach him.' LeBron did sign the three-year extension. They did win games, but I think it just set the tone from there on out that LeBron was in charge of the franchise."
Pluto says the attitude is different with Irving. "Not that they're going to pound on Kyrie , but you notice you don't hear a lot of how everything's all about Kyrie."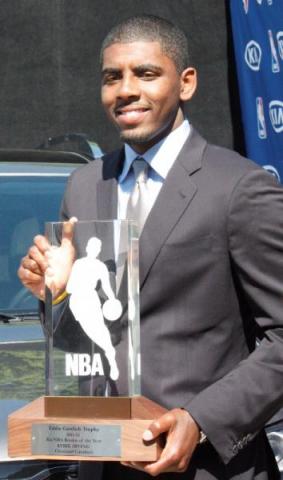 Positive changes in preseason
And Pluto says he's responded well in training camp. "Kyrie's probably done more on defense in six weeks of training camp than he did his first two years total in the regular NBA."
Overall, he says "Kyrie's a pretty good guy" who was raised by his father after his mother died.
"He mention in the off season he had some talks with his dad, and I think some of the people close to him sat him down, and said, 'Hey, Kyrie, you need to grow up a little bit.'"
As a result, Pluto is predicting a .500 season for the Cavs, with Irving responding to Mike Brown and having a "big year."