"So far, we've found about a dozen 55-gallon, 30-gallon drums on one side of Ira Road, and roughly 30 five-gallon and one-gallon containers on the other side of the road. We have not yet been able to assess what's in those drums. We're working right now to bring those containers up to the road and determine if there is any hazardous material."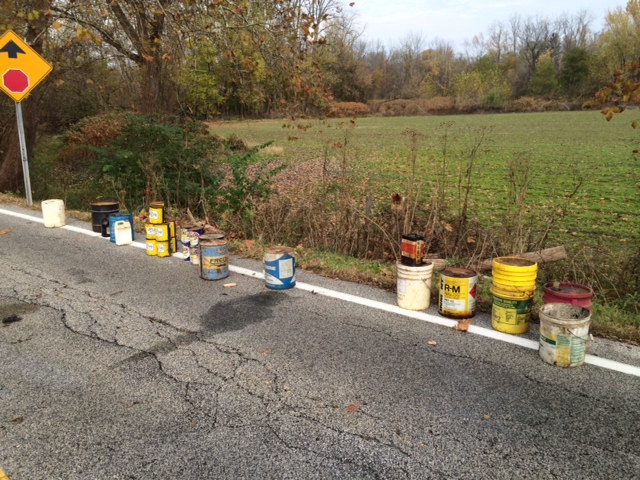 Ira Road between Riverview road and Akron-Peninsula Road is closed until officials decide the area is safe. Some of the drums had spilled a substance onto the soil, but it has not affected waterways. Settles says the EPA has also begun a criminal investigation.

Organizers of the Towpath Marathon, which was delayed until this weekend by the federal shutdown of the parks earlier this month, say they do not anticipate the investigation will affect the marathon. Runners cross on the other side of the intersection.