Loading...


Environment



Thursday, October 31, 2013




Ira Road reopens through Cuyahoga Valley National Park, dumping investigation continues




None of the chemicals made it to the groundwater or river




Story by

KELSEY LEYVA AND M.L. SCHULTZE




In The Region:
The Ohio EPA and the Cuyahoga Valley National Park have reopened a stretch of Ira Road through the park after removing dozens of tubs, drums and barrels that were discovered there. The containers included a dozen 55- and 30-gallon drums dumped on one side of the road and about 30 five- and one-gallon buckets and drums dumped on the other. Park spokeswoman Mary Pat Doorley says many of the containers were empty; others contained paint, oil-based waste, and possibly solvents. Doorley says she does not believe the containers were there long before they were discovered at about 8 p.m. Wednesday.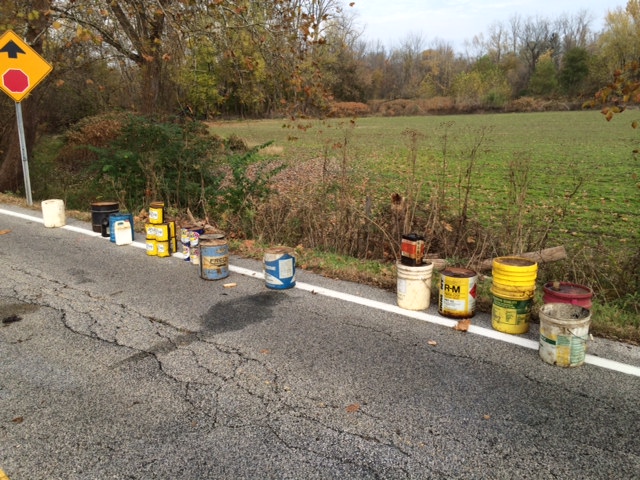 "They're very noticeable from the roadway, so I think it's something that we're going to learn about through an investigation, and that's where we're asking for the public to help us if they've noticed anything in the last day or so that might be of help."

Doorley says none of the chemicals got into the ground or nearby river water and a contractor, Chemtron, has removed the contaminated soil. The EPA investigation continues.


Other options:

Windows Media
/

MP3 Download
(0:16)
Here's the phone number to call with information regarding the dumping: (440) 546-5945.
---
---
Stories with Recent Comments