Loading...


Government and Politics



Monday, November 4, 2013




Field candidates stand on TEA Party platform




The school board election for Brimfield and Suffield has several candidates aligned with the TEA Party


by WKSU's KABIR BHATIA


Reporter
Kabir Bhatia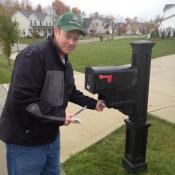 Carl Crawford is running for Field School Board, and says the pulic rarely asks if he's affiliated with the TEA Party
Courtesy of K. Bhatia
Download (WKSU Only)
In The Region:
In this off-year election, tea party activists promised to turn their attention -- and candidates -- to local races: school boards, city councils and township trustees. WKSU's Kabir Bhatia caught up with candidates in one of the hotspot for the party in Ohio – rural Portage County.

Six people are running for three open seats on the Field Board of Education in southern Portage County. Though it's a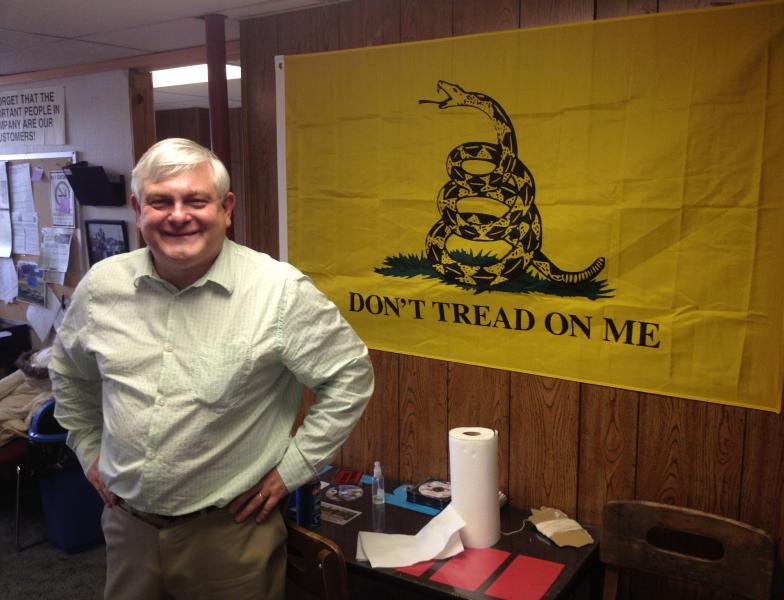 non-political post, two of the candidates are affiliated with the TEA Party. The chairman of the group, Tom Zawistowski, says that's not a plot to take down the board; it's an outgrowth of his party's message.

"We asked people to be 'Totally Engaged Americans'; that's what 'TEA' in 'TEA Party' stands for. The money that is spent at the federal level, comes to the state, comes to the county, goes to the townships, goes to the school boards. That's where the millions of your dollars are spent."

Finances are a sore subject in Field. The district has not had a new levy in 22 years. Businessman Nick Skeriotis runs a concrete business and is running on what he sees as core TEA Party principles.

"We make our budget from the money we have. We don't make the budget on what we're going to spend first and then see if it matches. I would like to see the new school board, after November's election, go through the finances and see if we need a levy, and how much of a levy."

Skeriotis' fellow TEA candidate, Carl Crawford, is for the levy. And he was for it when it lost at a special election over the summer. He remembers a meeting with about four dozen fellow TEA Party members, and says it was a night he went against the flow, and gained support.

"That was actually when I was getting my petition signed to run for school board. A lot of people came up to me and said 'We respect you. Where's your petition?'"

He was the only person at that meeting to support the levy.

"You should only really believe or do what you believe in. Not necessarily just which party you may or may not be aligned with."


Crawford's been an accountant for more than 20 years, and has a son in third grade in the district. With the school board being a non-partisan seat, he feels Republican, Democratic or other affiliations should play no part in the race.

Going door-to-door on a rainy Saturday, he dropped off a flier with Roy Haverkamp, whose kids have all graduated.

"We were just talking about it earlier today. Not even sure who we're going to vote for. I vote candidate, not party."

A third conservative candidate, Steve Calcei, attended a TEA Party meeting to speak in favor of a doomed levy last year. He paid dues to vote at that meeting, but he has not been affiliated with the group since.

"I don't think on the school board, any particular group should be represented aside from the students, the school itself and the community. Their agenda may not work for the rest of the community."

Calcei has three daughters, the youngest of whom is a senior. Like Crawford, Skeriotis and Zawistowski, he wants Field's school board – whoever it is – to be more transparent with district finances.
---
---
---
Stories with Recent Comments