Cuyahoga County is a bit of an anomaly this election. It has a race for the highest office in its biggest city – Cleveland Mayor Frank Jackson is being challenged by businessman Ken Lanci. And – because of redistricting -- the city has a few feisty matchups for City Council wards, as well.
But in all other ways, voters will see ballots that mirror those in the other 20 counties of Northeast Ohio: Hundreds of school, park, road, police and fire tax issues, city charter tweaks and dozens of issues allowing businesses to sell liquor.
Many counties have separate issues for shared goals. Cuyahoga and Summit each want voters to support parks and zoos, health and social services. Canton also has a parks levy on the ballot.

Then there are issues special to the circumstances. Youngstown voters will take another stab at limiting fracking. Akron wants to pass its steam generating plant over to Akron Children's Hospital. And Cuyahoga County wants voters to support the Port Authority – responsible for putting together most of the major public construction project in downtown Cleveland.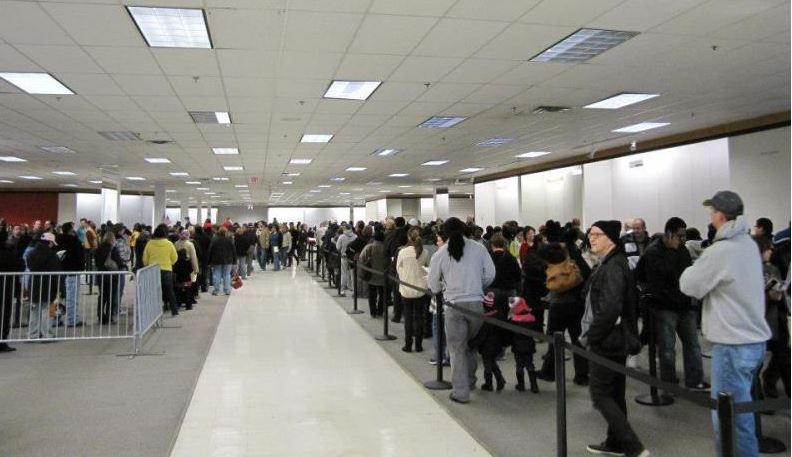 Still, despite millions of dollars and hundreds of issues and candidates, elections officials throughout the region are expecting voter turnout be about 15 to 30 percent.
Last November's presidential election turnout was 68 percent.



Here are some highlights from Northeast Ohio ballots in Tuesday's election

Cleveland mayoral race:
Frank Jackson (D) Two-term incumbent, who's won praise for balancing the city budget during tough economic times, helping to revitalize downtown and passing a new levy to fund the city school turnaround. Questioned over police-community relations, especially the controversial high-speed chase and shooting of two apparently unarmed people.
Ken Lanci (D) Businessman who ran as an independent for Cuyahoga County executive and challenges Jackson's business skills. His platform emphasizes increasing tourism to the city and targeting homes to improve academic performance within Cleveland's public schools.

ISSUES OF INTEREST:
Cuyahoga County
Cuyahoga County Health and Human Services: five-year 3.9-mill (2.9 mill existing plus 1 mill) levy funds services including MetroHealth, foster care, and mental health programs, worth $106 million a year.
Cleveland Metroparks: 10-year levy 2.7 mill (1.8-mill plus 0.9-mill) to fund parks including the Cleveland Zoo.
Cleveland-Cuyahoga County Port Authority: five-year 0.13-mill renewal levy to fund maritime cargo operations and economic development

Summit County
Summit County ADM Board: six-year, 2.95-mill renewal levy, worth about $33 million per year for drug, alcohol and mental health treatment.
Metro Parks, Serving Summit County: a seven-year, 1.46-mill renewal levy, for operating and development costs of the district's parks and trails, worth $15.8 million per year.
Akron Zoo: a seven-year, .8-mill renewal levy for zoo's capital and operating expenses, worth $8 million a year.
Akron steam plant: City wants to turn the plant over to Akron Children's Hospital for

Stark County
Canton parks levy: 4-mill, three-year new levy to raise $2.9 milliona year. Parks are now funded largely by the city's general fund, and city has pledge to hire more police offices with shifted money.
A sampling of school issues
Canton Local School: 8-mill, 30-year bond issue to raise $36.6 million for construction and renovation
Medina City Schools: 5.9-mill, five-year emergency levy