Loading...



From WKYC.COM / TV 3
Get the latest school closings and delays


Funding for WKSU is made possible in part through support from the following businesses and organizations.
---
For more information on how your company or organization can support WKSU, download the WKSU Media Kit.

(WKSU Media Kit


)
---

Economy and Business



Monday, November 4, 2013




Lockheed blames the sequester for a potential shutdown of its Akron facility




Cuts could cost 500 jobs at Lockheed Martin's Akron facility




Story by

AKILAH PORTER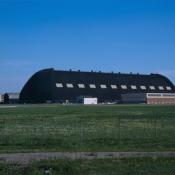 The historic airdock is part of Lockheed Martin's Mission Systems and Training division Akron facility.
Download (WKSU Only)
In The Region:
A major defense contractor is blaming government cutbacks for the potential shut down of a facility in Northeast Ohio. Lockheed Martin Corp. may close its Akron campus and move hundreds of jobs out of state, according to spokesman Keith Little. He says the corporation hasn't discussed a time frame for a decision , but he says government budget cuts are playing a role.
"Given the current sequestration environment, we have determined what actions are required to maintain our competitiveness and health of our business," says Little. "And restructuring is one of the many options we are considering."
The Akron facility employs about 500 workers and produces military items such as flight simulators and tethered blimps called aerostats.
Local officials and state legislators are in discussions with Lockheed to prevent the closure.
Page Options

Print this page

E-Mail this page / Send mp3

Share on Facebook
---
---
Stories with Recent Comments