JobsOhio's trip to the high court has been a fairly long one. The public-private jobs entity that replaced the Department of Development in 2011 was surrounded with questions from when it was first proposed by Gov. John Kasich. Most related to whether a non-profit operation trying to lure jobs to Ohio with tax credits can be funded with the state's liquor profits.

But before that issue can be resolved, the Ohio Supreme Court will have to decide whether the people challenging the constitutionality of JobsOhio even have the right to ask.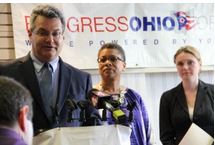 "I'm a citizen of Ohio, and if the Ohio constitution is violated, I think that all citizens of Ohio are damaged by this," Brian Rothenberg said.

Odd bedfellows
Rothenberg is with Progress Ohio, the liberal coalition that's part of a group suing over the constitutionality of JobsOhio. That unusual group includes two Democratic state lawmakers, as well as conservative groups, the Ohio Roundtable and the Tea Party backed 1851 Center for Constitutional Law.

On the JobsOhio side is former state Sen. Mark Wagoner, a Republican of Toledo, who joined with former Senate President Tom Niehaus in filing paperwork to support JobsOhio.
"Simply being a taxpayer in the state of Ohio concerned about a hypothetical situation that a statute may be unconstitutional does not by itself give you standing," Wagoner said.
Where's the harm?
Wagoner says a trial court and an appeals court upheld the idea that since Progress Ohio wasn't injured by the law, it has no standing to sue. But Rothenberg and his colleagues say if they're barred from challenging the law that created JobsOhio, then no Ohioans would have the opportunity to take on laws such as those on government spending and debt.

How the court rules on standing is critically important in this case because the question of constitutionality won't be answered unless the court rules that Progress Ohio can challenge the law. Maurice Thompson of the 1851 Center will argue for Progress Ohio before the high court.

All-important standing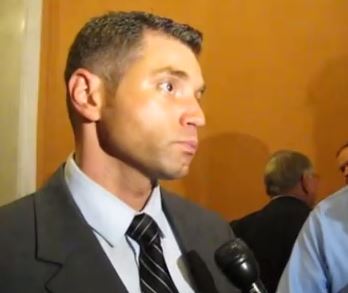 "Standing is the gateway to vindicating all of our other constitutional rights. So in many ways, standing is actually more important than any one single constitutional right in this state. We all have our favorites that we all think are important, but standing trumps all of those, because if you can't get into court to vindicate them, then nothing else matters," Thompson said.
But Wagoner says he's very concerned about what might happen if the court rules that Progress Ohio does have standing.

"It would certainly open a Pandora's box of everyone who is disgruntled with any public-policy decision made by the Ohio General Assembly or the governor. (Everyone) ... would be able to run into court and tie up all that legislation or executive orders in litigation," Wagoner said.
If in the next few months the Supreme Court rules Progress Ohio has no standing, the case is over. But if Progress Ohio wins, the case goes back to the trial court in Franklin County, and it could be a year or more before a final resolution on the question of constitutionality.