Mentor Fire Department spokesman Nathan Peters says the blaze was reported shortly after noon, and was under control by 3.
"Inside the marsh, it was over a 1,000 feet in the woods, which meant that we had to hand carry all of our fire hose out there . So that involves a lot of manpower intensive work. And then once we got to the marsh area, the marsh is approximately a foot deep of water and muck that we have to trudge through to get in there."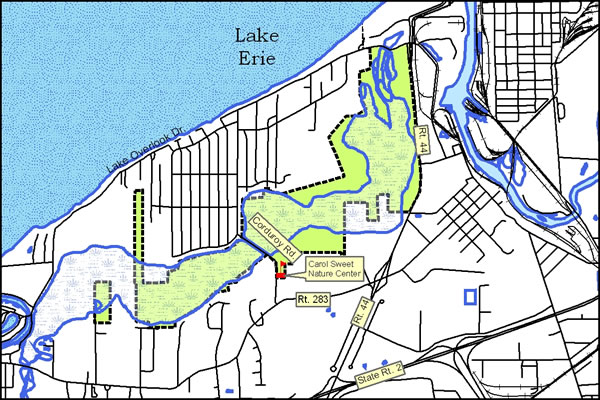 Peters says the Phragmites grass in the marsh is a hollow reed that burns easily. But in one way, conditions Tuesday were in the firefighters' favor.
"Normally we get these fires in the spring. We got lucky it was wet, it was slower than usual and the wind was very low. In past fires, its been very dry out there, and (with) high winds, and that wind helps it move."
That was the case in 2003, when some 400 acres burned. Peters says most of the fires have been man-made, either with campfires that get out of control or blazes set intentionally.
The marsh is in the Mentor city limits, but much of it is owned by the Cleveland Museum of Natural History, and it is a favorite with birdwatchers.