At his victory party at Sterle's Country House on Cleveland's east side, Jackson told supporters he will work to seal his efforts to balance the budget, guarantee residents are hired for development projects, and complete the sweeping school transformation program.
Ensure that everyone benefits from the city's prosperity
"How do we ensure and better guarantee that Cleveland is successful, not only in terms of prosperity, but in quality of life for all our residents. How do we institutionalize this approach (so) whoever is mayor, the expectation from that mayor, city council, the business community ... (is) to guarantee prosperity and quality of life."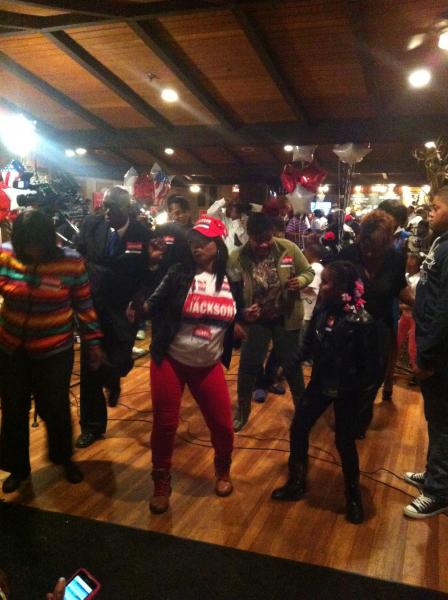 Jackson never mentioned his opponent Ken Lanci. During the sometimes testy campaign, Lanci accused Jackson of failing to improve the city schools and reduce crime. Jackson called Lanci a carpetbagger who moved into city to run, but doesn't understand the residents he wanted to lead.

Lanci banned all but one media outlet from his election-night party, saying his campaign was mostly ignored. Jackson supporter Andrew Davis Bey is glad Jackson will have four more years.
Supporter believes Jackson's development effort benefit all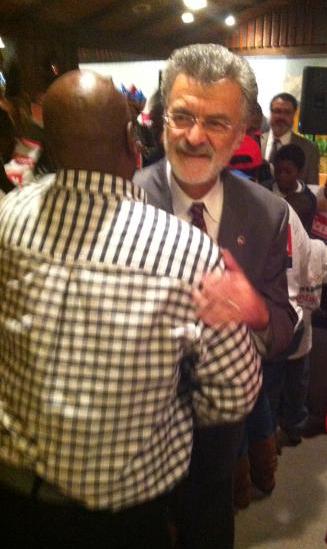 "I'm sure it'll mean more growth for the city and even the citizens and their neighborhoods -- better police protection and more money poured into the neighborhoods because of the things the mayor has started downtown."
Not all Clevelanders who voted for Jackson are as staunch a supporter as Davis-Bey. Voter Mariah Haden is one of them.
One supporter backs Jackson, but says vote was against Lanci
"I'm pretty new to Cleveland, but it seems the city is on the right track, so give him another shot. I know the schools are struggling, my kids just started in the public school system, so let's see how it goes. But I think it was more not voting for the other guy, I think."
During his victory speech, Jackson recalled a conversation he had with the late Cleveland Councilwoman Fannie Lewis. He says she told him she had a vision of people being crushed under a slab of concrete, and that she felt it meant public servants are obligated to relieve the burdens of their constitutions.
Jackson vows to ease burdens on city residents
"I'm thankful to the confidence and faith the people have put into me for this third term, and that it is my intent in all of what I do, you can measure whether or not I'm relieving or adding to that burden."
If Jackson finishes his third term, it would tie him with former Mayor Mike White as the city's longest serving mayors.