Loading...


Government and Politics



Wednesday, November 6, 2013




Twinsburg fulfills a promise to voters -- and cuts taxes




Twinsburg officials asked voters to rescind income tax that was instated in 2009




Story by

AKILAH PORTER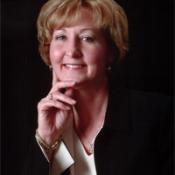 Mayor of Twinsburg Katherine Procop
Courtesy of The city of Twinsburg; mytwinsburg.com
Download (WKSU Only)
In The Region:
Fulfilling a four-year promise to its citizens, the city of Twinsburg has rescinded its income tax. In 2009, Twinsburg's Chrysler plant, its largest tax payer, shutdown. City officials asked voters to increase their income tax to bail out the city. And yesterday as promised, voters had the opportunity to rescind the tax increase. They did. Mayor Katherine Procop says the city has a history of upholding such promises and plans to keep that tradition alive.
"It's absolutely imperative," Procop said. "That is really all that city administrators have is their word. And this was just a great example of keeping a promise to the community so that in the future if we come to them again, if we ever have a need again, I believe that they would support us in that in the future."
The income tax rescinded Tuesday was one quarter percent and raised about $3 million a year for the city.
---
---
Stories with Recent Comments