Loading...


Education



Friday, November 8, 2013




Medina, Strongsville voters are moving forward after school woes




Districts see school board changes and look ahead to new challenges after months of of turmoil


by WKSU's KABIR BHATIA


Reporter
Kabir Bhatia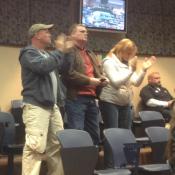 In October, Mark Kuhar (left) applauded the Medina Board of Education's decision to begin the termination process against Superintendent Randy Stepp; he says the entire ordeal ultimately strengthened the district
Courtesy of KABIR BHATIA
Download (WKSU Only)
In The Region:
This week's elections capped a rough year for two Northeast Ohio school districts. In the midst of suits, audits and countersuits, Medina passed its first levy in eight years, and is overhauling its school board. And after an eight-week teachers' strike in the spring, Strongsville elected two new people to its school board. WKSU's Kabir Bhatia reports on attempts by both communities to move forward.
If you had asked him a month ago, Medina teachers' union President John Leatherman might not have been sure the district's 5.9-mill levy would pass. But the day after it went through, he was thrilled.

"There was just a new pep in everybody's step," he says. Then he pauses. "I probably shouldn't have chosen that word, but a new pep in everyone's attitude."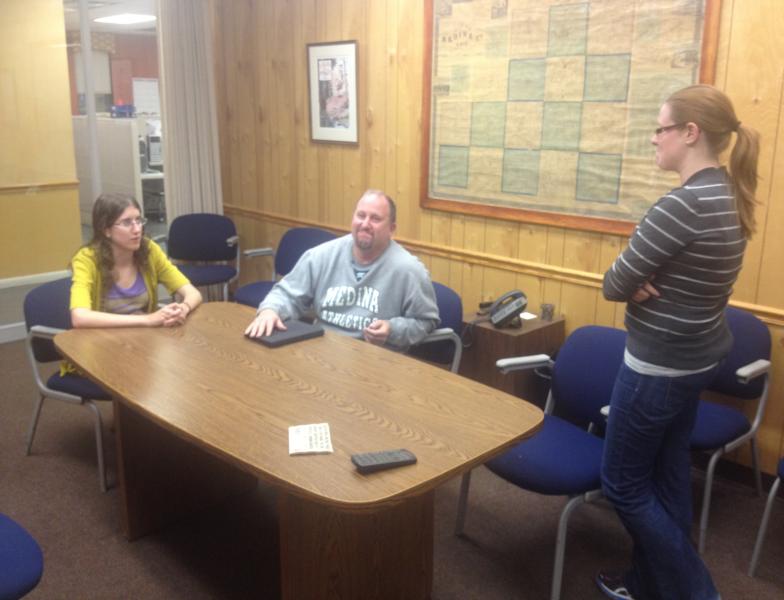 He's referring to Randy Stepp, the district's suspended superintendent.

Stepp's name wasn't always a problem in Medina. In fact, in January, the school board gave him a five-year contract and $83,000 bonus. But the deal happened in a closed session that the board itself now says violated Ohio's open meetings law. It wasn't discovered until seven weeks later, just after the teachers approved a new contract that included concessions.

Over the next six months, board members resigned, Stepp and the school board sued each other, and a state audit questioned hundreds of thousands of dollars in spending by Stepp. The board pulled a levy from the May ballot, then put it back on for November.

A turning point
Since Tuesday, union President Leatherman says, "It's definitely time to start the healing process. A lot of things have fallen into place. It's been a whirlwind, the last few weeks, when it all started. This has been a good, exhausting time."

During those last few weeks, the board voted to fire Stepp. Parent Mark Kuhar says that paid off with the 58-42 passage of the levy.

"We probably had a lot of people on the fence, and we had a 50-50 chance of passage. When they made the announcement that they were cutting ties and wouldn't pay him anymore, that clicked with people and pushed them over the line. That was the determining factor."

A positive from a negative
Although he's unhappy about what happened, Kuhar feels it's united parents and given them more of a voice with the school board.

Union President Leatherman says the turmoil has also led to a better working relationship between management and teachers. Among other things, the new levy spares a neighborhood elementary building and brings back some intervention specialists. It also keeps middle school extracurriculars going, which is good news for parent Alicia Terepka.

"I was a little bit surprised, but I'm really glad that the community pulled together for the kids. I am glad for the music program. My daughter really likes music."

Also surprised by the levy passage is Ralph Jocke, who was against it. Still, he hopes it's the beginning of a new era for the schools.

"If the school board does a better job and is able to more effectively use the funds they have and display that they're going to be responsive to the public and be accountable for the money that's spent, I think it will be very positive. If things revert to the way they were, where the public really didn't have any ability to understand where the money is going, then they'll lose public confidence."

Banding together
The push for the levy was unlike anything Loren Genson has seen before. She covers the schools for The Medina Gazette.

"They hit social media. Everything from kids making signs saying, 'I need this levy to pass so I can walk to school with my little brother' to local business owners that jumped on the Facebook pages and added their support. That was really different, as a reporter, to see that community involvement, and seeing the kids being involved and not just the parents. I thought that they might eke it out, but I was surprised to see the margin."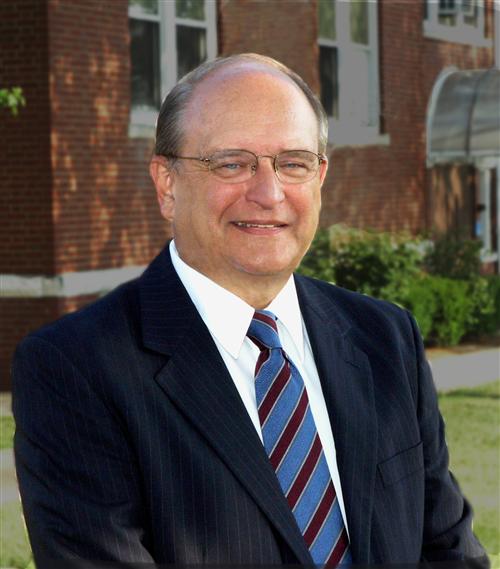 Meanwhile, up north along I-71
In Strongsville, they passed a bond issue for new construction in 2012. And in March, the treasurer floated the idea of putting a 3.5 mill operating levy on this November's ballot.
But that came just as an eight-week strike over pay and benefits started. And that divided the city and led to changes on its school board.

Board President David Frazee was the target of much of the teachers' wrath. He didn't run this year, and another incumbent, Jennifer Sinisgalli, lost her seat. They were replaced by Duke Evans and George Grozan.

Superintendent John Krupinski says things have returned to normal between administration and teachers. As for the new board members, "I don't have a crystal ball in that regard," he says. "But the collaboration we've had with our teachers with regard to the Ohio Teacher Evaluation System, and the creation of that process for our system, has been exceptional."

Moving forward
Krupinski says the district has other victories to celebrate.

"We have new buildings coming online. [A] new middle school [and] massive renovations coming to the high school. We've brought new technology and wireless into our district, and we're going to be renovating the heating and cooling in our elementary buildings."

Some of that is being paid for with last year's bond issue, and Krupinski says the district is on solid financial footing. Teachers' union President Tracy Linscott agrees, saying the ill-will from the strike is gone and the district is concentrating on things like the teacher evaluations. As for a levy, there isn't one in the foreseeable future.

"We need to look at what's going to happen with state funding in the future. The governor cut tons of money to the locals. And there's really no way to
make that up without putting a levy on."

For now, back in Medina, the district doesn't need to worry about such financial questions. But it still has plenty of other issues to contend with: a search for a new superintendent, replacing two more departing school board members, and the lawsuits – which now include one from a taxpayer.

---
---
---
Stories with Recent Comments