Head east of downtown Canton along the old industrial corridor of Mahoning Road and you can't miss the Crystal Park Wesleyan Church. It juts out in a narrow triangle; its neon "Jesus Saves" sign lit day and night.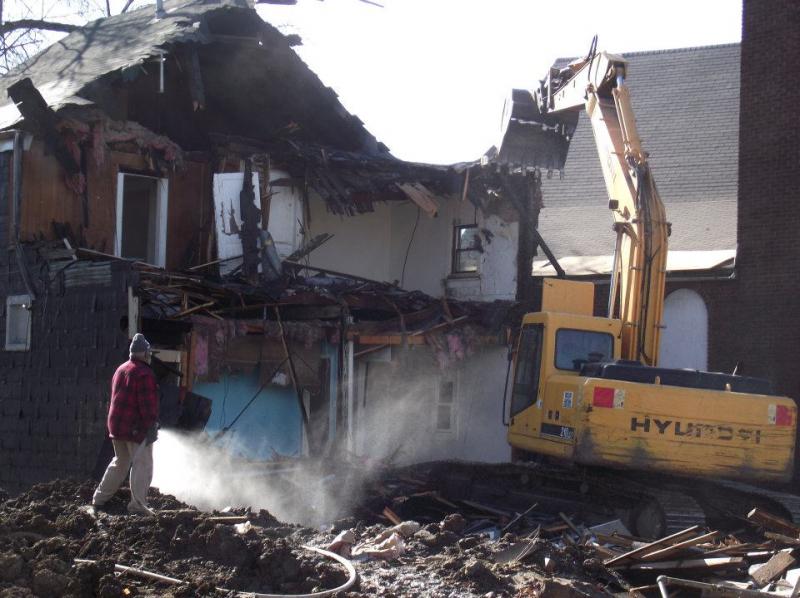 Until about two years ago, it was a lot harder to see the back of the church. That's because a crumbling three-story apartment house sat right up against it.
How close?
Church secretary Lisa Berger pulls out her cell phone.
"I can show you this picture. This is from the 14th Street side. And my husband and I had debated this and I said that thing is 18 inches away from our church, and he said, 'Oh, it's about three feet.'"
(The 47-year-old Berger had a bit of an advantage in the debate. She's gone to the church since she was a kid. "As kids we would creep back that little tunnel. I was always afraid to but my friends would."
Still, it turns out both she and her husband were right. The church wall bends. The distance between the apartment building and that wall: 18 inches at one end, three feet at the other.
And behind that apartment building sat yet another building.
Both are gone now and even if the lots were combined, the size would not meet building code for new construction.
A busy job

That's where Lem Green comes in. He's a lawyer – mostly retired and doing a lot more pro bono work than he anticipated. That's because he's handling the Stark County Land Bank's sidelot program since it started last March. A stack of 340 applications now sits on his desk.
Green's job is to match lots with adjacent neighbors. The matchmaking often starts with calls Green says he often gets.
"She's saying, 'I've been mowing that lawn for 12 years and I've been picking up the cigarette butts and beer cans.'"
So he figures out how to make that caretaker the owner.

His job is part geometry. He opens up a city map on his computer.

"She lives there, she wants this and she takes priority over these people because ... these two make L and this one makes a T-shaped lot. But (hers) makes a nice square so she gets the priority."
But that's far from the only priority. People who own and live in the adjacent homes move to the top of the list over those who rent out their properties. And to be considered, everyone must be current on their own assessments and taxes.
Asbestos and assessments
That's because the city and county are forgiving – in theory anyway – lots of back taxes and demolition and other assessments. Green runs through a list.
"In this one, the tax delinquency is $7,950. In the next one, the tax delinquency is $61,000. Nobody's paid taxes on it since 2007. But here's the big item: $56,000 for demolition of buildings. That tells me it was probably filled with asbestos."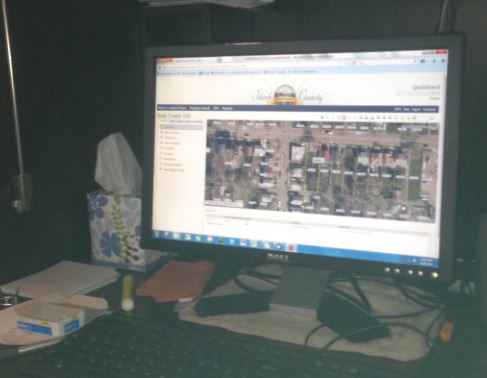 That's on a lot that's likely worth less than $1,000 in an area filled with homes for sale for less than $20,000. Green says forcing the vacant lot to a sheriff sale would cost even more. The county treasurer is in a position of spending $1,000, $1,500 on a property which has a hypothetical value of let's say 700, 800, 900 dollars. So it just doesn't make any sense. Besides which, nobody's going to bid on that property because nobody wants it.'
Desired by some
Except for places like Crystal Park Wesleyan Church.
As properties around it have gone to seed, it has bought them up in more traditional ways. This is its first transaction with the land bank , and Pastor Bob Bilois expects it won't be the last. Overall, the program is "bringing in a better population that's wanting to care for property and families will feel safe again. That's the good part of it, and making it part of Canton again. It's almost like we were a forgotten part of Canton in this area."
But, "he frustrating part has been waiting, you know, like anything."
Green space, a garden and a piece of a bigger plan
Berger and Bilois say their church could never have afforded the property any other way.
"If we would have purchased that building, to tear it down would have been astronomical. The landowner put it up for sale right before they tore it down. He was asking, was it 20,000, 29,000?" Berger recalls. "And really, it probably took that much to tear it down. And that's all it was fit for."
The church hasn't quite decided what to do with the lot. A community garden is one idea. Greenspace in a part of the city that doesn't have a lot of it is another.
Either would complement much bigger plans for the Mahoning Road corridor: New signs, trees, underground utilities and other efforts to bring back the working-class neighborhood that surrounded the church back when it was built in 1916.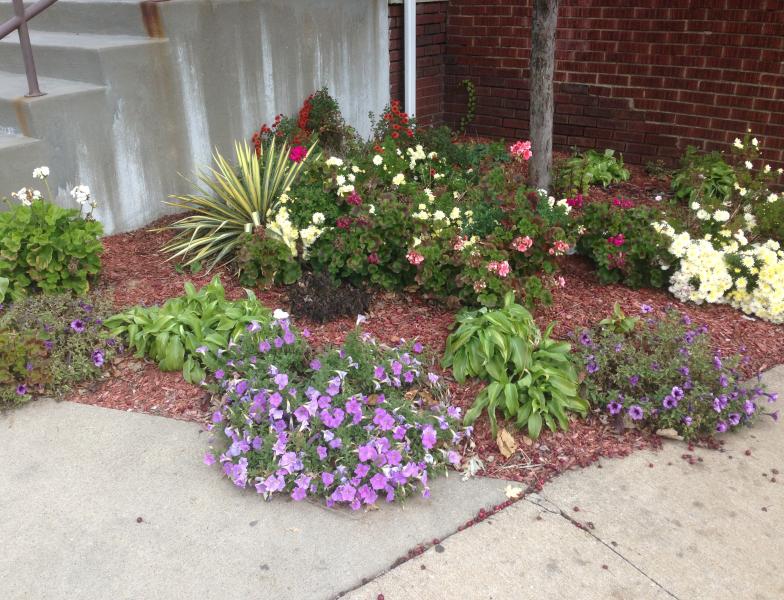 Twenty-two-year-old Micah Hamid never saw that neighhorhood. By the time he was coming up, "The neighborhood was kind of rough. The past year and a half, I've noticed it's started to get a little bit nicer. Blighted homes and vacant homes have been taken down, … Project Rebuild and JRC have been around the neighborhood and they've teamed up with Arts in Stark to build sculptures and things around here."
With today's transfer of six properties, Stark County hopes to speed up that transition.