Lockheed and a company called Meggitt own separate pieces of what once was Goodyear Aerospace. And unionized workers at the two plants still share UAW Local 856, whose headquarters sits on a hill in southeast Akron overlooking the iconic Akron airdock.
Back in the late 80s, the union had about 1,400 members. These days, close to 200 work at Meggitt, another 90 or so are at Lockheed. Fred Jones is president of the local.
"I hope that things can be changed. I hope that there will be a lot more people kept at Lockheed than what they're talking about."
Does he have any reason for that hope? There's a long pause. Then he answers: "Not really."
Then Jones notes that Meggitt, where he helps make aircraft braking systems, had at one time planned to close down much of its Akron operations.
"I know that Sen. Sherrod Brown … talked to them and there's a lot more people here than at the time when they first were starting to move to Mexico. So hopefully, Sen. Brown and other congressional leaders, maybe they can change their (Lockheed's) minds where they can keep more people here."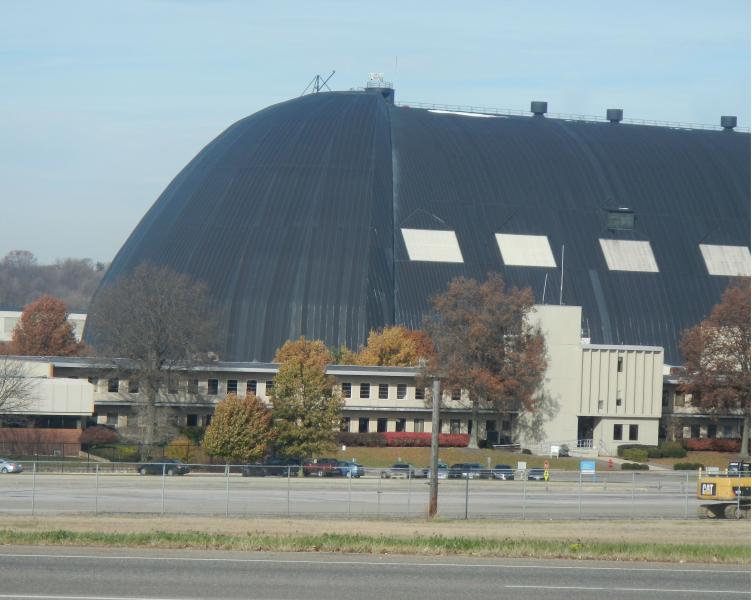 The question of the sequester
But in announcing the layoffs, Lockheed blamed Congress – at least in part – for the decision. The defense contractor said federal budget cuts have forced the consolidation nationally, cutting about 4,000 jobs.
Jones says it's important for Congress to hear that message.
"You got these congressmen and senators who talk about wanting to cut the budget. Well, when you talk about cutting the budget with the government, you're talking about people losing jobs. And I don't think these people really realize that, or maybe they don't care – I don't know which it is. But you can't cut budgets and think these people who have military contracts are going to keep a job, 'cause they're not."
Local congressional reaction was united in condemning Lockheed's decision. But Democrats also lambasted the federal budget cuts known as sequester that sprang from a congressional impasse last year.
Tim Ryan is one of four members of Congress whose districts include Akron.
"We're not sitting down and hammering this out like adults. And to me that's the shame of it all. We said when this happened, there are going to be job losses in Ohio, and nobody seemed to listen. ... And here we are many months later with significant job loss in the city of Akron."
Another of Akron's representatives, Republican Jim Renacci, said he, too, was "deeply troubled by the announcement." But he added that -- based on discussions with Lockheed—he believes "the closure is part of Lockheed's consolidation plan that started in 2009," well before the sequester.
Lockheed has pledged to keep operations at the airdock, which is expected to save about 50 or 60 jobs.