Loading...


Arts and Entertainment



Monday, November 18, 2013




Cleveland celebrates 30 years of "A Christmas Story"




The holiday classic was released Nov. 18, 1983, and has spent three decades climbing from box-office flop to cultural icon; the anniversary is being celebrated in Cleveland -- where much of the film was shot -- throughout the holidays


by WKSU's KABIR BHATIA


Reporter
Kabir Bhatia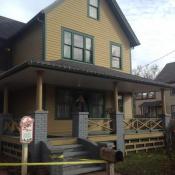 When it opened in 1983, "A Christmas Story" grossed just $19 million, or about 1/14th of that year's box-office champ, "Return of the Jedi." Since the "Christmas Story" house opened in 2006, it has attracted 300,000 visitors
Courtesy of KABIR BHATIA
Download (WKSU Only)
In The Region:
"A Christmas Story" was released 30 years ago today. The Depression-era tale of a boy who wanted a BB gun for Christmas was filmed in Cleveland during the winter of 1983. As WKSU's Kabir Bhatia reports, the movie will be celebrated here throughout the holidays.
Siskel & Ebert gave two thumbs up to "A Christmas Story" upon its release in 1983.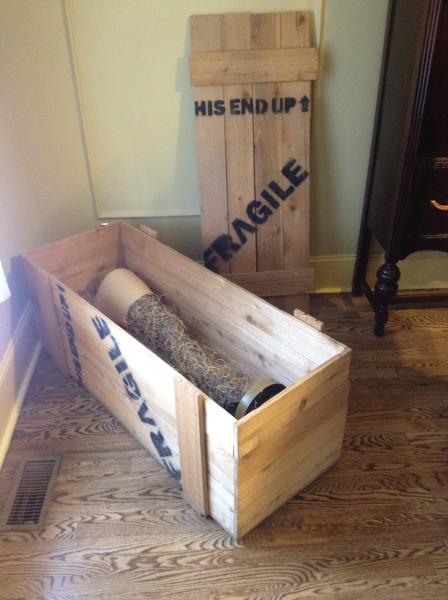 "It's a sweet movie. I really wonder if anyone's going to see it. I sure hope they do. My guess is, either no one will go to see it, or millions will go to see it because it will catch on. It's the kind of movie that everyone can identify with."

But only a few million people did see it at the time. The movie grossed just 1/14th of that year's box office champ, "Return of the Jedi."

But this was the dawn of cable and home video. Repeated airings on TV and videocassette eventually made "A Christmas Story" nearly as ubiquitous as "It's a Wonderful Life."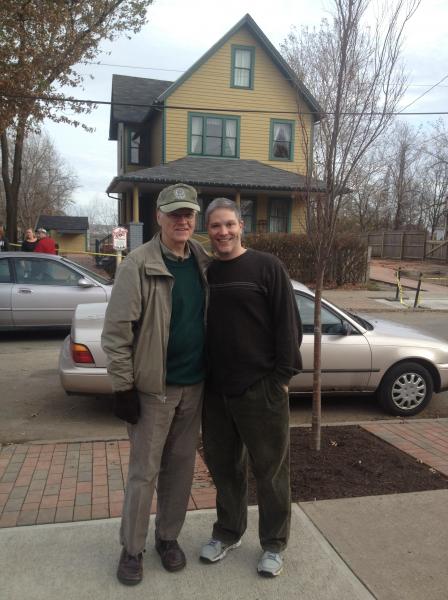 "It's... funny!"
Robert Maynard from Chagrin Falls worked in downtown Cleveland when the movie was shot 30 years ago, and took his family to see it in the theater that year.

"It became a cult movie and everyone in my family watches it at Christmas time."

Over the weekend, Maynard brought his son, Christopher, now grown up and living in Maryland, to see the house that served as the setting for much of "A Christmas Story."

"It was funny to see the Lifebuoy and the way the sink looked and I thought, 'Wow, this is what a house looked like in 1940.' It's pretty stark. There's no amenities at all."

The two-story frame house is neatly maintained, with its backyard overlooking the steel mills on Cleveland's west side. The rooms in the house might not be identical to the movie, but the little touches capture the feel of the era. An old radio, complete with newspaper program listings, sits across from a credenza. Cans of lard and cane sugar are in the kitchen, next to the oil-drum-shaped washing machine. Robert Maynard remembers it well.

"I was born here [in Cleveland] in 1936. So I lived here in the era portrayed in the movie. I can relate to the close quarters and the closeness that they lived in. Families were close, and there was a lot of warmth in these houses."

Bringing back the neighborhood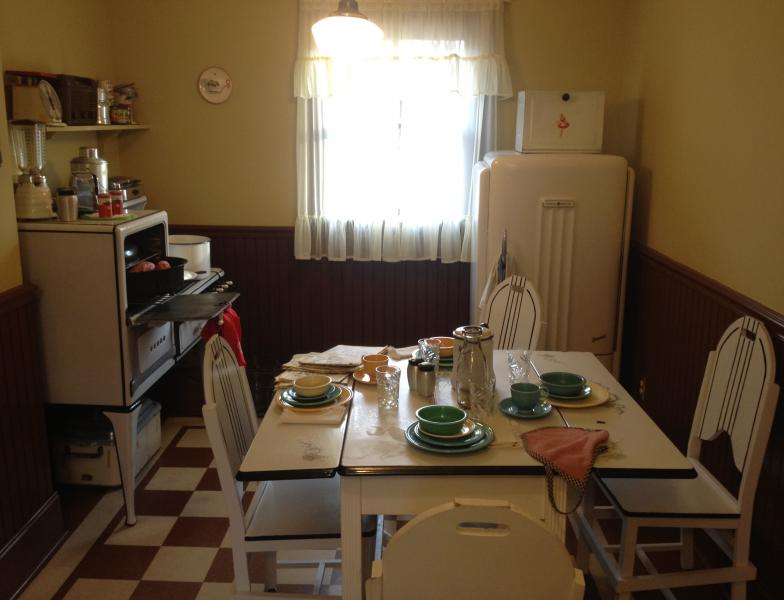 When fan Brian Jones bought the house on a decade ago, it was close to demolition. Jones renovated the house, recreating much of the feel of the movie. Most of the interior scenes were actually filmed in Canada. Still, the view from the outside – complete with leg lamp in the window – is magical for movie fans like Jimmy Roberts from Texarkana, Texas.

"I've seen this movie probably 75 times. I think everything in it reminds everybody of something. Even if you didn't grow up with snow. There's never a boring spot in that movie. So many people of every age can relate to something, I think is what it is."

About 300,000 people have visited the house at 3159 W. 11th Street since it opened in 2006. Retiree Joyce Seagro lives next door and offers parking for visitors.

"They're from all over. I enjoy asking people where they're from. I look at their license plates."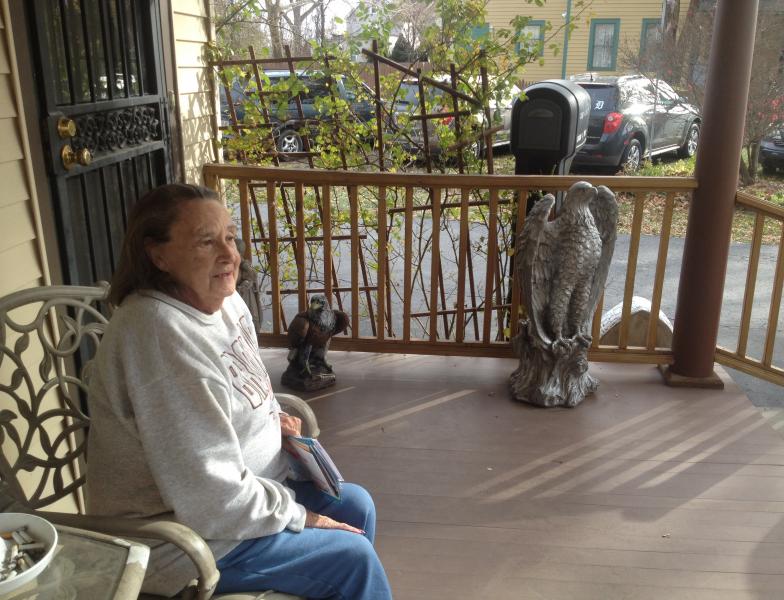 She moved in right after filming wrapped, and says the house is a big plus for a formerly crumbling neighborhood.

"I didn't have any idea it was going to be like this. No idea. They are great people over there. They're fantastic."

A varied pedigree
"A Christmas Story" was directed by Bob Clark, best known for the raunchy "Porky's" films, plus the horror-cult classic "Black Christmas." The screenplay was based on a book by New York radio host Jean Shepard, whose humor pieces appeared everywhere from "Playboy" to "Car & Driver" to "MAD Magazine." He also narrates the movie. These very adult and askew influences worked with a miniscule budget.

Cleveland was hoping for a wintry look. Steve Siedlecki, executive director of the "Christmas Story" House, says Cleveland's notorious uncertain weather stepped in.

"The snow you see in the movie is actually a mixture of manufactured snow from the ski resorts, potato flakes, snowflakes, firefighter foam; anything that kind of looked like snow that, once you pulled the cameras away, you couldn't tell what it was. That's one of the reasons they took the rest of the production to Canada. They didn't have the money to continue to bring in that fake snow."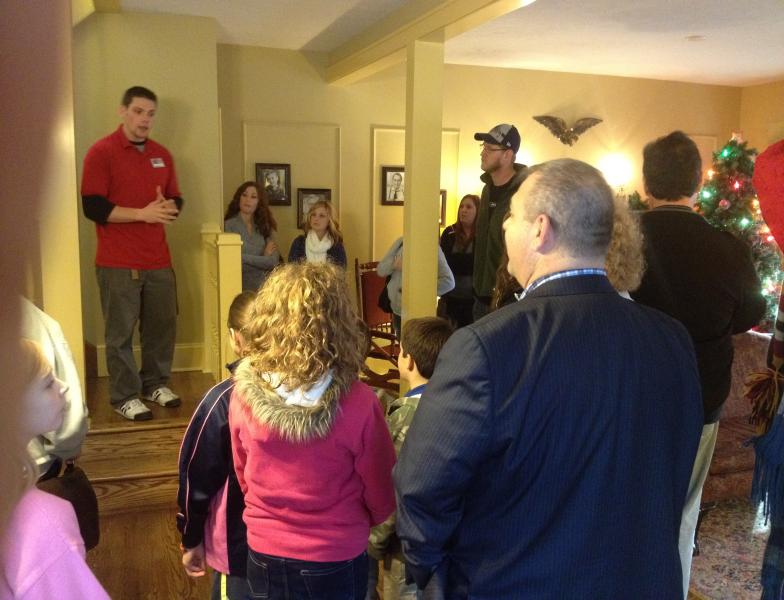 To the theater
After the movie's release, heavy competition from "Terms of Endearment," "Scarface" and "Yentl" drove it from theaters within two weeks. But today, fans visit the mustard-and-green house to remember the bunny suit, "Oh, fudge," Santa at Higbee's, and of course, "You'll shoot your eye out!"

Across the street, Siedlecki and company have transformed two more houses into a gift shop and museum. The 30th anniversary of "A Christmas Story" is being celebrated on West 11th Street starting Thanksgiving weekend, with a fan convention at the house. Charity runs, a "Little Piggy" eating contest, and a luncheon will be used to raise money for restoration of other homes in the neighborhood.










---
---
---
Stories with Recent Comments