Besides impressive architecture and great music, there's something else distinguishing Cologne, Germany. It's the city's signature fragrance, a familiar aroma in Germany's 4th largest city, where Eau de Cologne has been made and sold at the same location since 1792.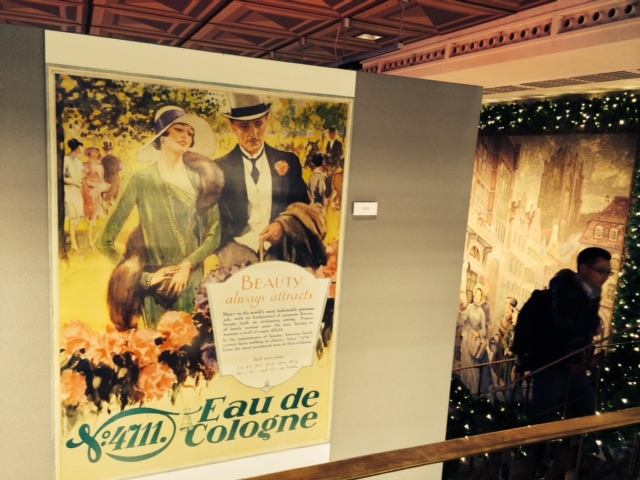 The skyline is dominated by the Dom, with the twin towers of the cathedral, jutting 500 feet high.
"When I first told my Grandpa we were going to Cologne to play, he said when he was a pilot back in World War II, he used to use the Dom to spot Cologne," recalls cellist Brian Thornton. "Of course, they were ordered not to do any damage to the Dom."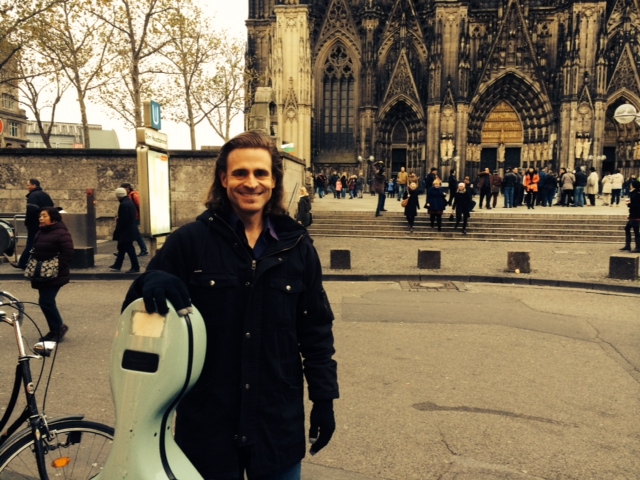 The younger Thornton has been to Cologne before. He recalls finding someone else playing his cello backstage at the Cologne Philharmonie when he visited back in the 1990s. "I thought I would be a good ambassador," Thornton says, and let the man play until he saw he was "violently almost attacking my cello with my bow."
Thornton interrupted and the man ran off. "About a half an hour later, I saw them taking him out in a tuxedo that he had found in another case," he said. It turns out the man had escaped from an asylum.
To truly represent
Thornton says the orchestra and the musicians are in Germany to honor the music they love.
"Vienna and Hamburg and all the places that these great composers lived and were born, I think we take it extremely seriously that we are going to represent the composer really well and try to do a really good honorable job at trying to portray what they meant."
Sharing music and more
His fellow musicians include married couples, such as clarinetist Robert Woolfrey and cellist Tanya Ell, who met through the orchestra.
"It's really incredible just to share the musical experiences," she says. "Two musicians being married to each other is a plus because you can discuss the music, but to actually share the artistic experience on stage, and then be able to talk about it and really understand each other … is really special."
She grew up knowing how special. Her mother is a cellist; her father a clarinetist. Says Woolfrey, "My father-in-law and I always have something to talk about."
Tonight, the European tour moves on to Linz, Austria and its new opera hall. It has only been open since April, and it remains to be heard how well an opera house will work for a symphonic orchestra. But if tonight is anything like Sunday night in Cologne, it will be another triumph.