Loading...



From WKYC.COM / TV 3
Get the latest school closings and delays


Funding for WKSU is made possible in part through support from the following businesses and organizations.
---
For more information on how your company or organization can support WKSU, download the WKSU Media Kit.

(WKSU Media Kit


)
---

Economy and Business



Thursday, November 21, 2013




More college educated people live in downtown Cleveland and Akron




But Fed researchers say Northeast Ohio still lags the rest of the country


by WKSU's MARK URYCKI


Reporter
Mark Urycki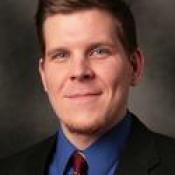 Senior Fed analyst Kyle Fee says downtowns increasingly are a draw for college grads.
Courtesy of Federal Reserve Bank
Download (WKSU Only)
In The Region:
A new study by the Federal Reserve Bank of Cleveland finds that the education level is rising for people who live in the city's central business district. Senior analyst Kyle Fee says it's been happening over the past decade in the top 100 Metropolitan Statistical Areas – or MSA's.
"This has been a trend considerably more in other places like Chicago, Atlanta, Seattle. Cleveland is one of those areas where this trend is kind of slow to take off. You're seeing it in some areas but it's not as wide spread as other MSA's."

In 1980, only 6.6 percent of the people living in downtown Cleveland had college degrees and the city ranked last in the top 100. That number in 2010 rose to 19 percent but Cleveland still ranks only 89th. Akron ranks 68th. Fee says more educated people are living in downtown areas because of the cultural amenities offered there.


---
---