Loading...


Environment



Monday, November 25, 2013




Cleveland Browns turning trash into gas




FirstEnergy Stadium is the first professional arena to sign up for a Wooster-based program to turn food waste into fertilizer and biogas for energy


by WKSU's KABIR BHATIA


Reporter
Kabir Bhatia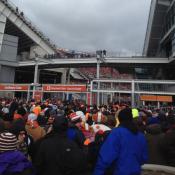 FirstEnergy Stadium holds 73,200 people, and the 3.5 tons of food waste generated during each game will now be ground into a slurry and then put into a digester to be turned into fertilizer or biogas
Courtesy of K. Bhatia
Download (WKSU Only)
In The Region:
The Cleveland Browns' FirstEnergy Stadium is now the first professional sports arena using an anaerobic digester to turn food waste into fuel. WKSU's Kabir Bhatia reports on the effort that pays off even when the Browns lose to the Steelers.
About 73,000 fans hit the stadium Sunday to cheer on the Browns and Steelers. AND to eat. And while their bottles and cans are recyclable, food and condiments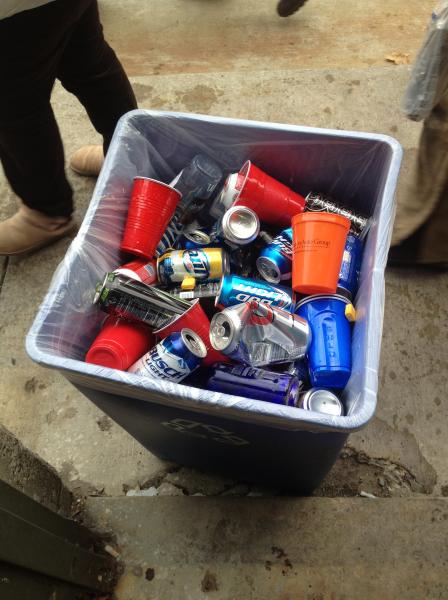 were not… until now.

After the Cleveland Browns' 27-11 loss against Pittsburgh, about 3.5 tons of food waste began its trek back into the food chain. It was ground into a slurry, and will be processed by an anaerobic digester at Ohio State's Agricultural Research and Development Center in Wooster.

"A large, mechanical cow"
Steven Slack is vice-president of the center, and says the partnership with the Browns will bring the renewable energy issue in front of the NFL's huge fanbase.

"You're putting that food into that digester, and breaking it down. Then you're capturing the energy that comes out of that and then reusing it to help our society. In the case of this, it could be electricity, it could be compressed natural gas that could be utilized to move vehicles, and so forth."

Slack says about 30 percent of the Wooster campus is powered by biogas.

Digesters have been used on farms for years to generate electricity and fertilizer. Now, the technology will help Browns fans throw off enough electricity to power a home for 18 months, or enough natural gas to heat 32 homes for a month.

"They're taking what?"
Many people were surprised and somewhat confused by the new program. Carrie Fox from Cleveland says, along with the wind turbine in front of the stadium, it's shows the Browns want to be more eco-conscious.

"I think it's a great idea. It'll improve the stadium. I know they're doing a bunch of changes over the next few years, so this is step one."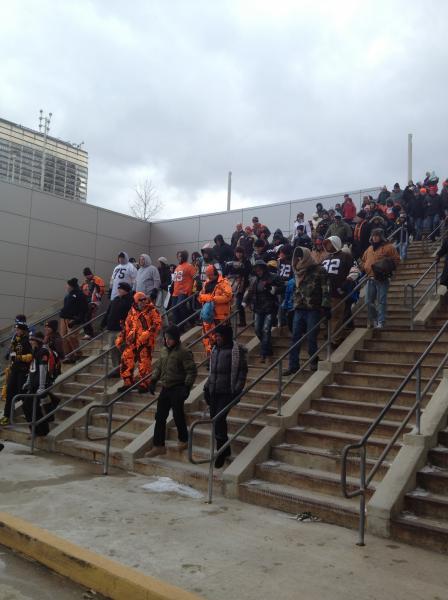 Earlier this month, the Browns proposed $120 million in improvements for FirstEnergy stadium. The digester program is separate, and is part of the U.S. Food Waste Challenge put together by the USDA and EPA. The Browns are the first professional franchise to implement the system, called Grind2Energy.

Similar digesters are already operating for the City of Akron, at Tower City in downtown Cleveland, and in Collinwood on the site of a former GM body plant. Along with sports teams, the U.S. Food Waste Challenge is targeting food manufacturers, retailers and entire communities and government agencies.



---
---
---
Stories with Recent Comments