Michael McVey now stands accused of three felonies-- one accusing him of evidence tampering and two of obstructing justice -- in the case of two Steubenville "Big Red" High School football players convicted earlier this year of raping a 16-year-old West Virginia girl in 2012. If convicted he could face up to eight years in prison.
In announcing the indictments, and an array of misdemeanor charges against McVey and three other current or former school employees, Ohio Attorney General Mike DeWine said the investigation into the Steubenville case has run its course.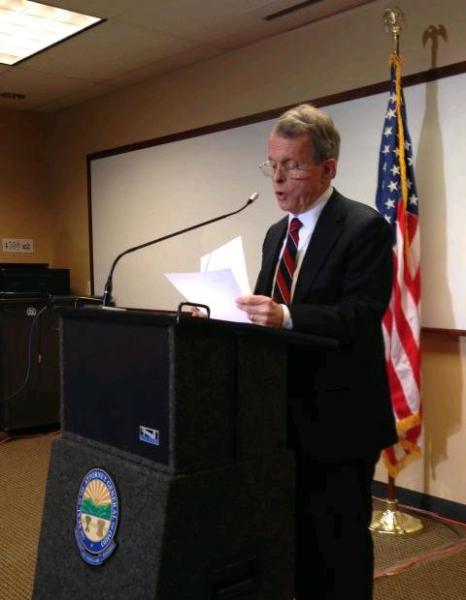 "I think it's time for the community to move on. I would not anticipate addition charges. Would I totally rule that out? I can't do that because I don't know what's going to come up. But, barring some unforseen, newly discovered evidence, the Grand Jury's work is done."
Investigation of adults began in March
DeWine convened a special grand jury the day the two football players were convicted in juvenile court in March, but accusations persisted in social media and elsewhere of cover-ups -- and that adults trying to protect the revered Big Red football program were hiding evidence of involvement by others in the crime. There also had been threats via email, text and other personal media against figures in the case.
DeWine says the burgeoning of social media created a lot leads and was partly why the grand jury probe took eight months.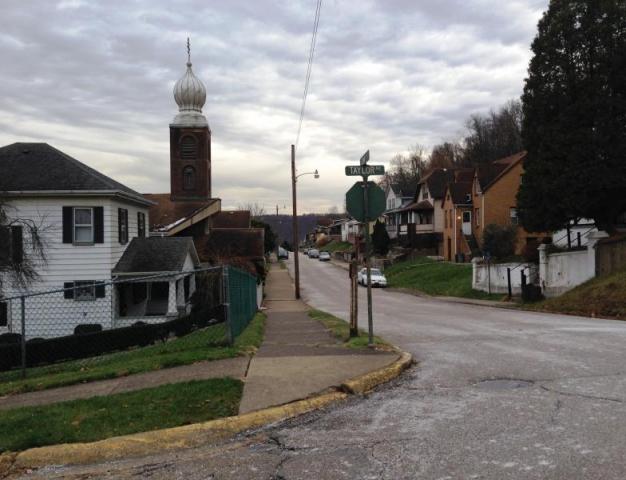 "Investigations today are very different from what they were 15 years or 20 years ago. They involve a tremendous amount of information. And we have to go through it, even though in most cases nearly everything we pull down is irrelevant. It's like looking for that needle in the haystack, and you have to keep looking for it until you find it. And we did find some stuff."
'You can't erase the internet'
DeWine also suggested that heavy use of social media may desensitize people to one another. That's something Jamie Bernardi says she sees often.

She's program director of a domestic violence awareness center in Wierton, Steubenville's sister city across the Ohio River.

"A lot of our cases have a lot to do with Facebook, e-mailing, texting. And individuals are making threats over things like that. And when you get them to trial, the perpetrator may say, 'That's not how I meant it.' But you can't erase the internet."
Personal
Jill Westfall is at a bowling alley, also in Weirton. She was talking about the take in Wierton -- home of the rape victim -- on the grand jury wrapping up its work. She says that's OK, they did their work. But, she weighs in, too, on social media changing human interaction from what it used to be.


"You had voice intonation, you had conversation, you had to look each other in the eye. When you take that away and go to the technology, the message is fast but its not personal. And when you lose the personal connection you lose the individual. It's not real."
Jamie Bernardi says that "un-reality" sometimes becomes a very real act of violence. And that can have a kind of shocking effect on a community, especially a tightly knit one like Steubenville-Wierton.

"The community is seeing these things on the news, happening in their community, but more than that, they see it happening to people they know, friends, maybe even family. And for small towns, that is harder in a sense."
Take notice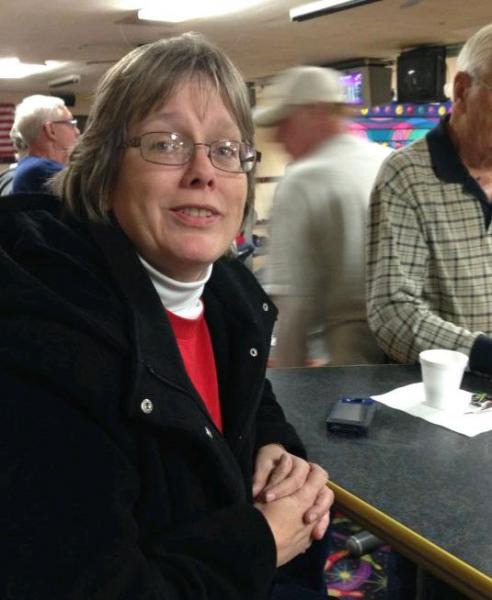 Jill Westfall thinks it can be a wake-up call too. In this case, noting that something may be going wrong at a fundamental level, and parents can be unaware of the possible de-sensitizing of their children.

"The spirit of the community here is a good one. But for us as parents -- to have allowed our children to (think) this behavior was somehow OK, we have to take a step back. We have to ask what are we saying to our children that would have them accept behavior of this kind. This is something you wouldn't do to your friends. It is something you wouldn't do even to our enemies"
DeWine echoes the thoughts
Which was very similar to what Ohio AG DeWine had to say when he was asked about the most important take-away from the Steubenville case.

"The lesson is as old as mankind…treat other the way you would like to be treated. If someone is in trouble, you don't take advantage of that. Jump in to help your friend, to help your neighbor, to help a stranger.."
School Superintendent McVey and the others in the Monday indictments will have their first hearing Dec. 6 in Jefferson County Common Pleas Court.