Now at least 300,000 of the birds range through all parts of the state -- many in groups of a tom and his harem, or as families in their first year.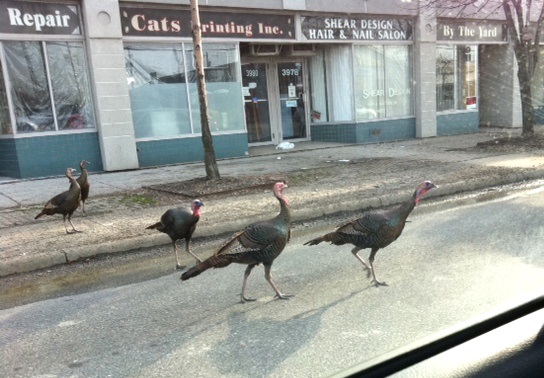 Some of them have even shown up on people's porches.
"It's not that they've lost their fear [of humans] they've just adapted to being backyard birds."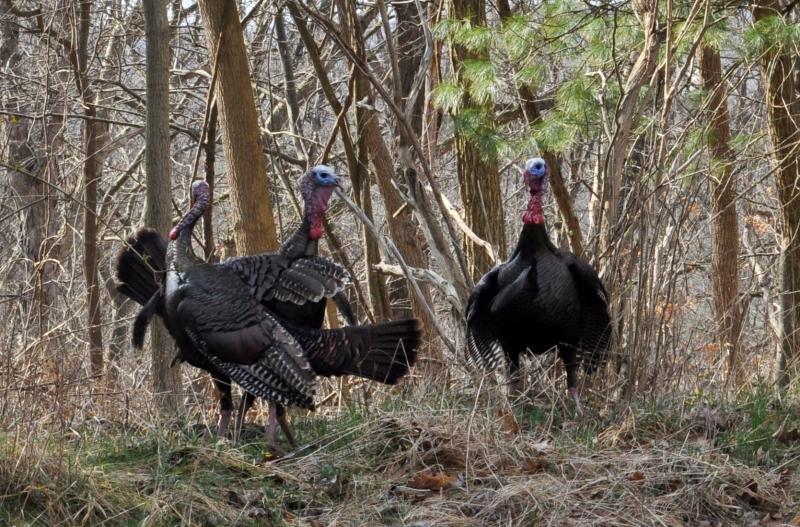 The big black birds have sensitive feet that detect nuts, berries and worms. They nest on the ground, which makes their eggs prey for raccoons, and the young birds are hunted by foxes and coyotes. And though they don't fly much, but can hit 50 mph in the air.
The bow-hunting season on wild turkeys ends Friday.

Rydquist says the wild turkey hunting season for guns is in the spring, which is also their mating season.