Loading...


Environment



Saturday, November 30, 2013




Reviving Ohio's declining hellbender population




Researchers say we need more of Ohio's largest amphibians and the state has plans to improve the future for the not-real-handsome critters




by WKSU's STATEHOUSE BUREAU CHIEF KAREN KASLER



Reporter
Karen Kasler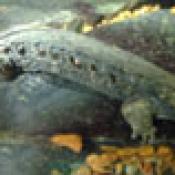 A type of giant salamander, North America's Hellbender is the third largest type of salamander in the world
Courtesy of wikipedia
Download (WKSU Only)
In The Region:
The state of Ohio is hoping to bring back the population of North America's biggest amphibian, known in most locations by the name "hellbender" They are a type of giant salamander that reaches 15 inches in length and weight five pounds.

John Navarro with the Ohio Department of Natural Resources tells Ohio Public Radio's Karen Kasler that this solitary, odd-looking amphibian performs an important service.
And, Navarro says since older hellbenders need more space,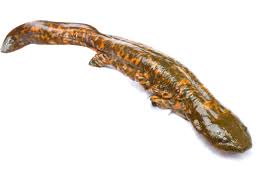 inmates at the Marion Correctional Institution offer to help care for them, so when the creature reach 2 years old, they're being moved to the prison. Navarro says the process to build the population of hellbenders could take a decade.
---
---
---
Stories with Recent Comments