Loading...


Education



Wednesday, December 4, 2013




Kent State's trustees want $22 million from the state for construction




Money will go toward science labs and facilities


by WKSU's KABIR BHATIA


Reporter
Kabir Bhatia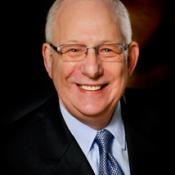 Retiring President Lester Lefton notes that state money for university construction projects is down, but the school's investment in science facilities is something Gov. Kasich has encouraged; KSU has decided to ask for $22 million in next year's budget, up from $16 million in 2012
Courtesy of Kent State University
Download (WKSU Only)
In The Region:
Kent State University's trustees decided today to ask the state for $22 million for construction projects, a big jump from the $16 million the school asked for two years ago.

The bulk of the $22 million will go toward improvements and additions to Kent's science labs. The associate vice president of facilities planning and operations, Tom Euclide, says the governor's office expects the state will see an increase in what public universities ask for construction by 10 percent over 2012.

"It'll be mixed with all three sciences: physics, biology and chemistry. But also interdisciplinary sciences [so] there will be research spaces and teaching spaces that will be used by all the sciences including nursing, public health and liquid crystal.

"We were given some optimism by the committee that was reviewing that we were on-target for an area that the governor feels is important."

The board also passed a resolution naming Kent State's new esplanade after retiring President Lester Lefton. The trustees noted that the search committee for Lefton's replacement is slated to meet again next week.

Living off campus gets easier
And students will now have a shorter wait before they can move out of the school's dorms.

The board moved to drop the residence hall requirements from age 21 or 64 credits to age 20 or 60 credits.

Vice-President of Enrollment and Student Affairs Greg Jarvie says the old rules were more in line with quarters than semesters. But the new requirements will not affect commuter students.

"You must live on campus for the first two academic years. Unless you're residing at the principle residence, with a parent or guardian, within a 50 mile radius. That has not changed."

Jarvie says about four percent of the 6,200 students in Kent's 27 residence halls will be affected when the rules take effect next fall.
---
---
---
Stories with Recent Comments