Loading...


Education



Monday, December 9, 2013




Akron area's Bryan Williams quits Ohio school board following ethics report




Role as contractors' lobbyist and state Board of Education member didn't fit




by WKSU's STATEHOUSE CORRESPONDENT JO INGLES



Reporter
Jo Ingles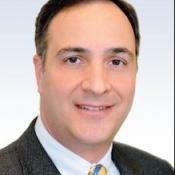 Bryan Williams sat on the state Board of Education at the same time he lobbied on bills for nonunion contractors.
Courtesy of State of Ohio
Download (WKSU Only)
In The Region:
A state school board member from the Akron area has resigned amid ethical questions. Ohio Public Radio's Jo Ingles has details.
Lawmakers and people who work at the Ohio Statehouse know Bryan Williams as a former lawmaker who also works as a lobbyist for the Associated Builders and Contractors of Ohio. He's promoted the interests of commercial contractors on the state budget and on an education bill on post-secondary enrollment.

He's also been an elected member of the state's board of education.

And that's raised questions about whether his role as lobbyist violated Ohio's ethics law. An Ohio Ethics Commission advisory says elected members of a state board may not be registered lobbyists. So Williams has submitted his resignation to state school board president Debe Terhar.

The resignation is effective immediately. A new board member is expected to be chosen to replace him soon.
---
---
---
Stories with Recent Comments