Loading...


Government and Politics



Monday, December 9, 2013




Did Mark Kvamme make $9 million off the Ohio State deal?




Ohio State signed with venture capital firm founded by the man who headed JobsOhio




by WKSU's STATEHOUSE BUREAU CHIEF KAREN KASLER



Reporter
Karen Kasler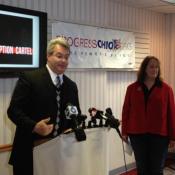 Brian Rothenberg from Progress Ohio and Catherine Turcer from Common Cause Ohio are questioning the Kvamme deal.
Courtesy of KAREN KASLER
Download (WKSU Only)
In The Region:
One of the loudest critics of the state's job-creating entity JobsOhio says the man brought in by Gov. John Kasich to head it up used that position to get himself a rich deal with Ohio State University.

The group Progress Ohio says it believes former OSU president Gordon Gee recommended the university invest $50 million with the venture capital firm set up by former JobsOhio President Mark Kvamme. Brian Rothenberg with Progress Ohio says Kvamme stands to get $9 million in fees, $500,000 in expenses and 20 percent of future profits from Ohio State's investment.
"All I know is that the way the revolving door works, he has certainly cashed in to the tune of $9 million, it appears, that those relationships definitely paid off for Mark Kvamme and his partner Chris Olsen."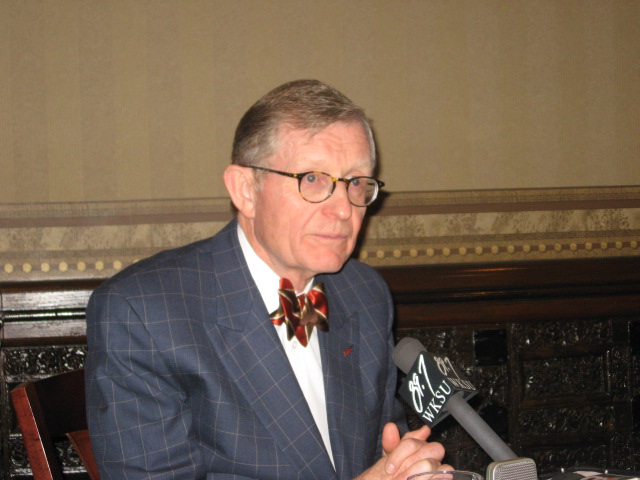 Rothenberg says records requested from Ohio State were so heavily redacted it's hard to tell the specifics of the deal with Kvamme's company. But Rothenberg says a public record obtained from one of the state's pension funds outlines what he thinks is a similar deal with Kvamme's company, Drive Capital. There was no response to an email soliciting a comment from Ohio State.


Here's a response provided by Ohio State University:


It is not appropriate for us to comment on OPERS decisions.

We do affirm our decision that Ohio State has a legal obligation under the Ohio Uniform Trade Secrets Act (R.C. 1333.61, et seq.) not to disclose trade secrets.
---
---
---
Stories with Recent Comments