During the announcement at the Cleveland Public Library downtown, Jackson said Budish shares many of his views, such as helping people, education, and regional economic development. The mayor says they've worked together on several projects, including Cleveland's school transformation plan which required state approval.

Jackson meets monthly to work out issues with current county Executive Ed FitzGerald who's stepping down next year to run for governor. The mayor says that relationship is important, and Budish agrees.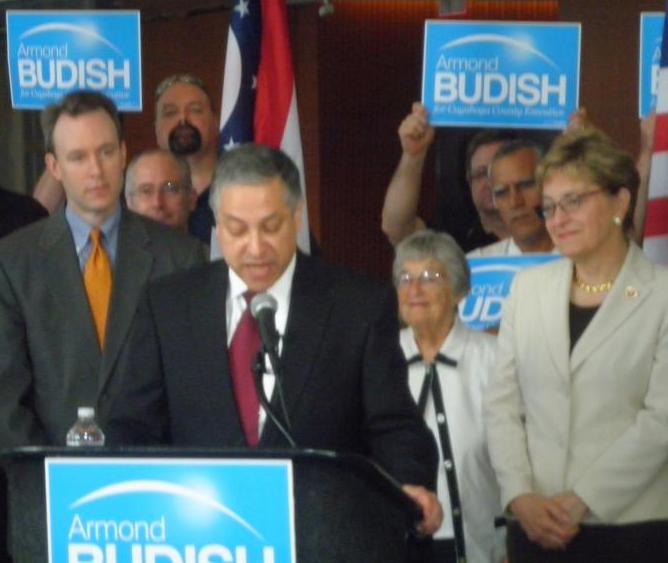 "Our city and our county truly can accomplish anything if we're working together as partners. And as the mayor said, it's all about relationships, and the mayor and I have developed a very strong, close relationship over the years, and I look forward to working closely with him as we go forward."
Budish has also been endorsed by Executive FitzGerald and by Congresswomen Marcia Fudge and Marcie Kaptur. Budish is considered the top Democrat in a field that includes state Sen. Shirley Smith and former county Sheriff Bob Reid. Republican County Councilman Jack Schron and Republican State Sen. Tom Patten may also run.