Loading...


Government and Politics



Wednesday, December 11, 2013




When does picking up a 'butt-dial' call invade privacy?




A lawsuit by a Cincinnati airport board member may help figure that out




Story by

KELSEY LEYVA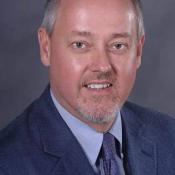 Mark Goodman, professor at Kent State Univresity, says Jim Huff will have a tough time proving his privacy was invaded.
Courtesy of Kent State School of Journalism and Mass Communication
Download (WKSU Only)
In The Region:
A lawsuit filed by a Cincinnati airport board member over a "pocket-dial" phone call is raising questions about privacy. Jim Huff unintentionally called an airport administrative assistant while he was discussing firing another board member. She recorded the call and shared the information. Kent State University professor Mark Goodman believes Huff will have a difficult time proving his claim. Goodman says the Federal Wiretap Act, which is what Huff is basing his lawsuit on, only protects calls that are intercepted.
"The law doesn't explicitly define that word. And certainly the courts have never confronted this situation, at least that I'm aware of. So what they're going to have to do is decide, 'Is so-called butt-dialing interception?' And I'm not very confident that most courts would agree with that notion."

Goodman also says because Huff initiated the call, intentional or not, so he likely he does not have a reasonable expectation of privacy.
---
---
Stories with Recent Comments