Loading...


Environment



Friday, December 13, 2013




Zoar residents mulling Army Corps' levee plans




The historic village that faced possible relocation is now presented with options to combat seepage from the Tuscarawas River, just as its annual tourist season is in full gear


by WKSU's KABIR BHATIA


Reporter
Kabir Bhatia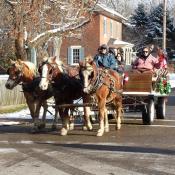 "Christmas in Zoar" is one of the town's most festive and popular events
Courtesy of K. Bhatia
Download (WKSU Only)
In The Region:
After repeated floods in the past decade, the 80-year-old earthen levee built at least in part to protect historic Zoar, was labeled a top risk for failure by the U.S. Army Corps of Engineers. The Army Corps had considered moving the town and removing the levee. But, as WKSU's Kabir Bhatia reports, what happens now isn't quite clear.
The Corps has changed the status of the Zoar project from level one -- most serious -- to level three out of five. Level one's and two's are the most urgent. Still, the Army Corps' Aaron Smith, lead planner for the levee, says he will continue to concentrate on Zoar.

"We're still not satisfied with the performance of the levee."

And he says that's because it's supposed to be holding water back from a site of great historical importance.

Jacklyn Spaun from Millersburg was enjoying food at Sweet Treats Historical Bakery over the weekend.

"The young people of today need to know where they came from. Pretty soon they're not even going to care if somebody doesn't insist on them knowing how their families came to this state. They tear this sort of thing down? How are these people going to find this out?"

Religious freedom in a tourist town
Zoar, which is about 20 minutes south of Canton, was founded in 1817 by German separatists looking to escape religious oppression from the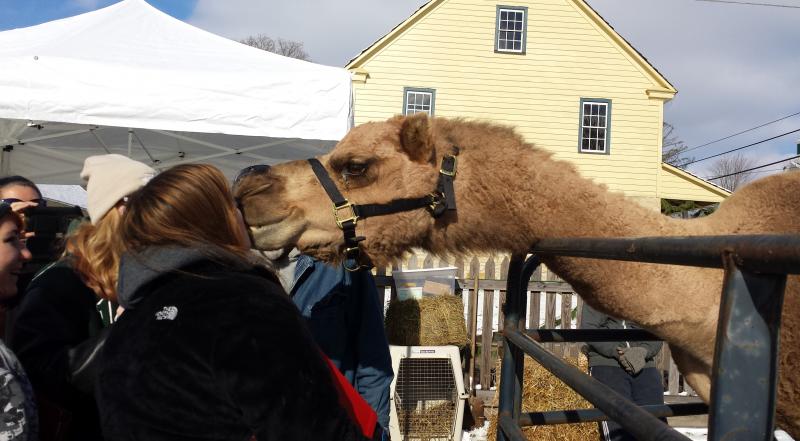 Lutheran Church. Today, it's best known for its town garden – laid out in the 1820s and featuring all sorts of plant life from chrysanthemums, petunias and geraniums to a large Norway spruce and 12 juniper trees representing Christ and his apostles.

Surrounding that are 19th-century buildings – some of raw timbers, others of hand-made brick.

Each year, tourists flock to the communal community for everything from Civil War reenactments to the annual Christmas celebration.

Libby Moffat says the history and character of Zoar can't be duplicated elsewhere, and that's why she's glad no one is considering moving the town and removing the levee.

"It's such a community of people who have worked hard to preserve it as it is. It's been here a long time, so we want to keep it that way. Our concern with the levee is that we can keep it here without the damage to homes and property."

You can't make everyone happy
Each alternative plan requires some sacrifice of land. Kevin Martin owns the Zoar Firehouse Grille & Pub, which was built in the 1830's. It's right next to the levee, where land is most at risk to be taken for one of the possible solutions, which range from a seepage blanket to enlarging various relief drains and wells, or some combination of those.

He says the business generates $18,000 a week. "Tourism is strong in this town, and I help cater to that tourism. If I lose that side parking [then] my business will fold. One question that hasn't been answered to me is, 'How long will these projects take? How long will roads be closed?'"

He was at a meeting this week with the Army Corps with about 30 other residents – roughly one-sixth of the town's population.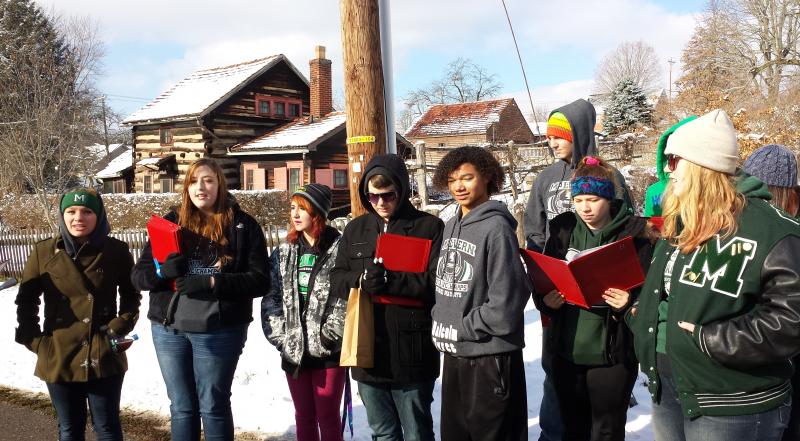 Concern without borders
Zoar was named last year to the national list of most endangered historical sites. Hundreds showed up at an earlier meeting to protest the idea of moving and flooding the village. Frank Price, manning the food tent at the Church of the Holy Trinity during Christmas in Zoar, is relieved.

"I knew that there had to be a solution. If we can save New Orleans, which is umpteen feet below sea level, I think we can save Zoar."

The Army Corps' Aaron Smith says there's actually a 1-in-10,000 chance of levee failure.

"The levee itself is actually in very good condition. Unfortunately, it's founded on some dirt that Mother Nature laid down that allows water to pass underneath it, which can cause stability problems for a levee. And that's what we're looking into addressing."

A security blanket
One planned called for a seepage blanket to cover three-quarters of the town. That's been ruled out, but using a smaller blanket in parts of town is still an option.

"Generally it's made out of dirt or earth. They're three to five feet high [and] typically covered in grass and look fairly innocuous once they're built."

And in some cases, the Corps can install a ball field or parking spaces on top of the blanket.

"We don't want to add a lot of impervious surfaces on the top. We certainly don't want to have things that penetrate into the blanket like root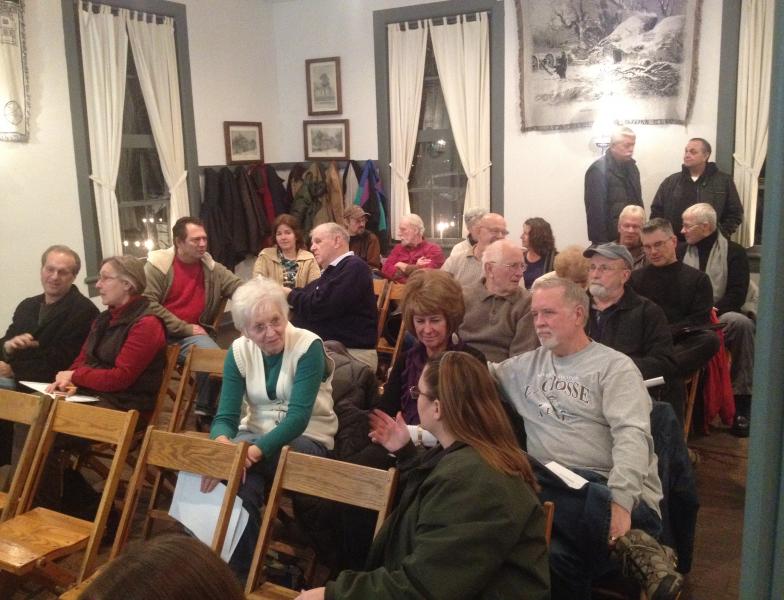 zones or basement or buildings. But there are the potential for us to allow use on top of the seepage blanket."

Smith says citizen input led to the decision not to flood the town, and now he wants more input on the options presented before performing risk studies and making recommendations. Residents are asked to submit feedback by Jan. 10, but a report on how to proceed won't likely be ready until next December.
---
Related WKSU Stories

Army Corps of Engineers to meet with Zoar residents to talk about flooding options tonight
Wednesday, December 11, 2013

Zoar considering its options to control levee seepage
Wednesday, December 11, 2013

Army Corps rules out removing the levee and flooding historic Zoar
Friday, November 22, 2013

Army Corps leader visits aging Zoar Village levee
Friday, August 30, 2013

Bill proposes to protect historic village
Wednesday, August 8, 2012

Zoar expects a boost from its new endangered status
Wednesday, June 6, 2012

Historic Zoar Village may have to move
Thursday, November 10, 2011
---
---
---
Stories with Recent Comments