Sixty-eight-year-old John Wise never claimed he did not shoot his wife to death in Akron General Medical Center. He pleaded not guilty by reason of insanity for what his supporters called a "mercy killing." His attorney he just snapped because he thought his wife would never recover.Even prosecutors suggested that he be sentenced for manslaughter, not murder.
But Judge Mary Rowlands said she was obligated sentence him for what he was convicted of: aggravated murder, murderer, and felonious assault.
She told Wise, "Your actions of taking that gun into Akron General Medical Center was unacceptable on so any levels. You exposed so many innocent people to an enormous risk by taking a loaded gun into a hospital and then firing it. There are so many ways that this outcome could have been much worse than it even is the tragedy so much greater. "
"I understand," Wise reponded.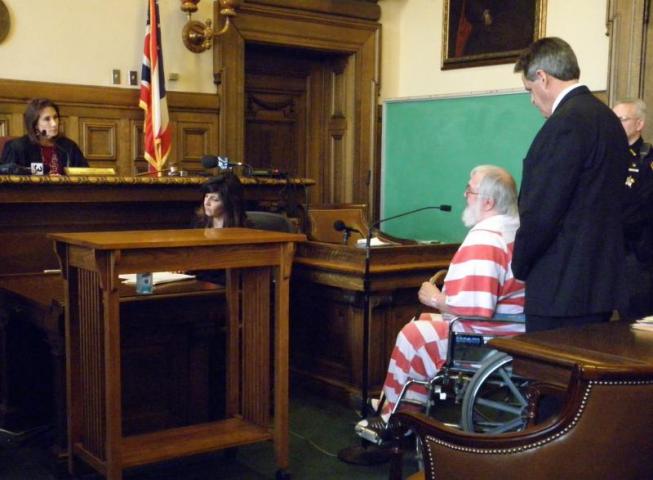 Wise apologized in court to his family and friends.

Rowlands then merged the three charges and sentenced Wise only for felonious assault plus a required three years for gun specifications.

Wise's attorney, Paul Adamson, said afterward that his client has multiple medical issues himself and he will ask the governor to commute the sentence to the time Wise has served – likely about three months.